Post by Yui Kimura on Nov 6, 2015 6:45:40 GMT
Hello and welcome to my shop! My name is NyanRose, or Rose for short, and I am still new here but I figured everyone can use an artistic touch! I noticed the other shops here have been inactive for some time, so I figured I would offer my services for anyone who needs it! So now what, might you ask, do I offer? Well I will tell you!
Please keep in mind that as my personal policy, I do not accept payment until it is done. HOWEVER if you back out after I have started working on it, I will refuse to ever do business with you again, and of course you will not get the finished product. However, the reason I do not accept payment until the work is done, is because I am very busy. I am nearing the end of my college education, I work, and am building a portfolio to work professionally as an animator. There fore, I tend to get swamped and may not be able to finish it. Due to this, I apologize if I don't finish your request, but that is exactly why I do not accept payment in advance.



Recolors
Custom Sprites
Avatars and Signatures



Pixel Art
Recolors
Having trouble finding pictures of the coloration your digimon uses? Want more images to help represent your little buddy? If you provide a picture and the color scheme, I can recolor it for you. I know not everyone has a program that makes this easy, and since I have been spoiled with having photoshop for nearly my entire life(as far back as photoshop 5!) I am offering this option for free. If you wish to tip in bits, that would be much obliged. But for simply recoloring a picture, or making a pallet change to a spite, that doesn't take long so I will not charge for this.
Examples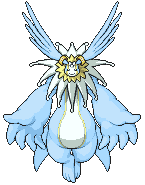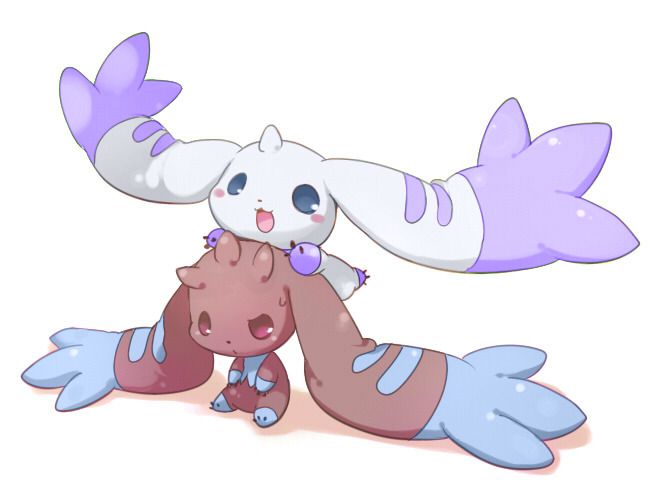 Custom Sprites
This includes more detailed changes usually, like a minor change to the sprites. This can include anything from a minor change, to a tamer sprite with your little digimon on it. The price will vary on difficulty and what was requested.
*Prices*
Simple Modifications
- This includes recolors, and minor changes to the sprite such as simple accessories, or a simple marking.If the base provided is animated, it may end up being animated depending on the change. Starts at
150 bits or 2 postsTamer Sprites
- Prices start at
300 bits or 5 posts
, and price is subject to rise depending on difficulty and added digimon. For any tamer sprites I use base pokemon sprites. You may find a list of them
here
however a while back I made bases for the black and white walking sprites. So those are also available as possible bases. If you wish to tinker with these bases on your own, feel free! You also may offer a base and I will let you know if I can use it.
Female Base
Female Base with Bag
Mature female base
Male Base
Male Base with bag
Custom Digimon Sprites
- This can include anything from just a sprite for an existing digimon that never had one officially done, or a complete custom digimon. Prices start at
300 bits or 5 posts
for something either very simple, or one with easy to reference official art, up to possibly
700 bits or 10 posts
for something completely custom. If the reference is hard to use, this may vary or I may simply turn it down all together. If it is too detailed I will not likely do an animated version. Sorry.
Order Form


[b]Name:[/b] Your Name
[b]Character Name[/b]: Character's Name
[b]What are you Ordering:[/b] Modded Sprite, Tamer Sprite, Custom Sprite

For Tamer Sprites
[b]Character:[/b] Face Claim Name and Series
[b]Reference:[/b] Any reference Images
[b]Digimon: [/b]Only available for rookie or lower, but if you want a digimon included provide a sprite or hope yours is simple enough. Added charge of 100 bits or 1 post
[b]Base Sprite:[/b] Please specify which of the bases provided you would like used.
If none is specified I will choose at random and you will not complain if you don't like it.
Please give any specific details wanted at this stage.


For Custom Sprites
[b]Digimon Reference:[/b] a reference picture of the digimon you are requesting
[b]Anything Extra:[/b] the more information the better, let me know anything you want in it.


Examples
Simple Modifications
This one has a bag added to the sprite, small and simple.

This one simply had ribbons added to her ears.

This one used a very similar shape(terriermon sprite) but modified it to look like Lopmon, and added ribbons

This one took the base Antylamon sprite, and changed it to look like the virus version, without the scarf.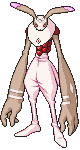 This one is another example for things like either Xros digimon or DNA's if you want them to look like a mix. This is a combination of Antylamon and Crescemon
Tamer Sprites
Often these use existing pokemon trainer sprites as bases, but sometimes I will combine two in order to make a custom pose, if it fits the situation. It is best if you provide a base you want used, along with the sample picture of what you want it to look like. Typically for a digimon partner added, I will use existing sprites if I can find them. If you can find good sprite sheets(small versions) that seem to work, you are welcome to provide them. If it seems too difficult to add, I may decline. But sometimes I will just custom make the digimon if it's simple enough.
Sophie

Loli and Pop with Yui

and old version of Loli, with her tamer at the time Yayoi

the dracomon was custom made to fit, since there were no existing sprites for it.


From Scratch Custom Sprites
Sometimes if you need a digimon that doesn't have an existing sprite, I can create one. However I reserve the right to refuse if it's too complicated, and the price will differ greatly depending on how difficult it is. Here are a few that I created from scratch, because they didn't exist.
Zerimon
Conomon

Rabbitmon

Turueimon

Kudamon(non savers version)

This is my own digimon I call Chinyamon, here is her reference picture so you can see the process
Reference
These two are also digimon of my own, Kurainyamon and Akaruinyamon
Reference


This is Kaguyamon, a mega digimon I created from scratch for Loli's mega form. It was meant to resemble another possible mega evolution from the Lunamon line
These Digimon were custom requested by someone on DA who had strong examples provided, they are NOT official digimon and if you wanted to use them I can give you their DA name and if they are still active, you may request their permission. But I will not give permission for them. They are simply examples.






Now whether I want to do animated versions or not, really depends. More often then not, they won't be animated if they are custom.
Avatars and Signatures
For Avatars and signatures you can either order them as a bundle, or separate. If you want to have a custom sprite included, you will need to pay the price for the spite, on top of the price of whichever part it is being used for.
*Prices*
Avatars
- An avatar price on it's own has a standard price of
150 bits
or
2 postsSignatures
- Depending on the detail and amount of editing required to make it work, the price can vary but it will start at
200 bits
, or
3 posts
If you want either of these to include animated gifs, you must provide the gif in particular, and it will have an added cost of 100 bits or 1 post. If it is a very short 3 frame cycle, there won't be an added charge since I don't find there to be a need.
Form


[b]Your Name:[/b] NameHere
[b]Character Name:[/b] NameHere
[b]Face Claim:[/b] Series and Character Name
[b]Images:[/b] Any particular pictures you want used?
[b]Font:[/b] if you want a particular font used, please link it here or say the name
[b]Details:[/b] what do you want, do you want your name, any specific set up you prefer, the more detailed you are the easier I can give you what you want. If you don't add details or say 'do what you want' then don't complain you don't like it.
[b]Animations:[/b] do you have any gifs you wish to add on?(note that a gif more than a few frames, or that requires a lot of editing to work will cost an additional 100 bits)
[b]Anything Else:[/b] got anything else you would like to add?


Examples
Avatars




Signatures
with animations