Post by Nova Ozuka on Jan 16, 2014 2:06:17 GMT
Name:
Nova Ozuka
Alias
: The Wandering General
Age
: 18
Gender
:Male
Height
: 5'11"
Weight
: 216lbs
Alignment
: Good
Birth Date
: October 23
Birth Place
: Louisiana, Mo, USA
Western Horoscope
: Libra
Eastern Zodiac
: Dog
Skills/Talents
: Red and White Belt in Judo (won't use against Digimon in actual fights, Sparks won't let him)
He can adapt quickly
He's a skilled cook
Gaming (though he doesn't play video games as often anymore)
He is fluent in English due to originally living in America as well as Japanese due to spending nearly 8 years in Japan (adding this in case it wasn't obvious)
Personality:
He's typically much more playful outside of battle, this is because he is fun loving. He doesn't flinch at anything, this is because he has endured much pain. In battle, he is much more serious, but not when it's just friendly competition. He's also serious when it comes to the topic of his sister due to his father's disappearance. He is calculating due to playing various strategy games.
If he meets someone with a goal, he'll help if there's a chance that they can fulfill his own in the process. He does whatever it takes to accomplish his goals. Because of this, he is more selfish than he seems at first due to often putting his needs first. He'll protect those that can't protect themselves. He and his sister used to be chocoholics until their father's presumed death. He also likes the snow, this is simply because he likes winter.
During his stay in the Digital World, he's grown somewhat protective of Sparkmon while facing multiple enemies and enemies stronger than Sparkmon can handle. He also has gotten a bit reckless by using himself as bait in some of his strategies. He and Sparkmon are beginning to grow inseparable.
Appearance
: In the real world, he wears a black and blue jacket, white shirt, black steel-toed boots, and black pants. Black lines the zipper and the outsides of the sleeves of his jacket. The Jacket Also has another patch of black on top of the shoulders. He has blue hair and eyes. He has a scar over his right eye. He also carries a white backpack. His hair is short and kinda spiky, but well combed. His skin is slightly tan. When in winter weather, he wears blue and black gloves.
In the Digital World, two white belts are wrapped around his pants. He gets a sleeveless, high collar Blue Trench-coat with White trim. It has many straps with two blue sleeves strapped to it under the arm. A few pouches can be seen near his waist.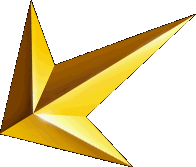 Nova now wears a pendant shaped like this a reminder of what he did for Sparkmon.
Personal History
: Ever since he was a baby, he was a gamer. When he was five, his twin sister broke her leg and he felt a phantom pain. When he was 10, his father, Rei Ozuka, had supposedly died in a car crash. His body was never recovered. Nova got his scar over his right eye from the accident.
His mom works for Nintendo, so he moved along with his twin sister to Shibuya when their mom got transferred. While he was in Shibuya, he took Judo classes insisting that he wouldn't let anything happen to anyone else. Out of everyone, his father's presumed death hit Nova the worse. He was powerless to do anything, and yet he was right there in the car. If he had been able to do anything, then his father would still be with them.
He would give anything to change it. Since he entered the Digital World, he got a job in a restaurant owned by a Digitamamon. He also began helping Sparkmon regain his lost memories. With his Digimon, he can finally make a difference. While in the Digital World, he was saved by Sparkmon, but saved him after a Devimon's attack implanted a virus within Sparkmon's data.
Backpack Contents
:


Laptop


Occasionally a chocolate bar


Digital World Map


Compass
Fusion Loader (because I prefer the dubs)
:
D-Terminal
:
Holo Suit Face Claim (for when I get it):
YU-GI-OH GX
•
atticus rhodes (night shroud)
• Nova Ozuka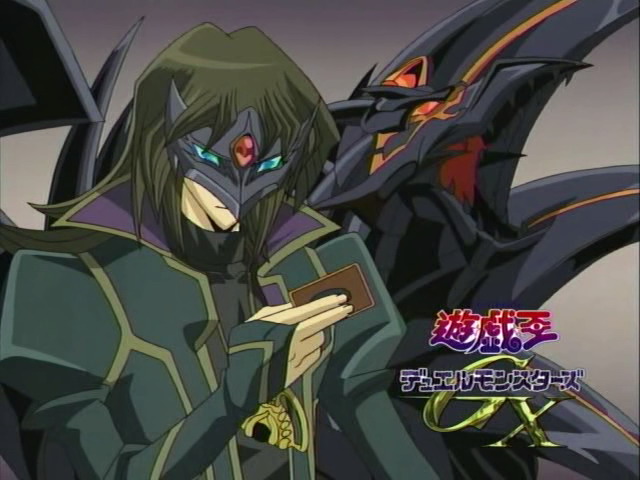 ---
XROS DigimonCore Digimon:Nickname
Sparks, Sparky (loathed nickname)
Gender
: Male
Alignment
: Good
Skills & Talents:
Sparkmon is very good at coming up with plans as he goes. He's also talented at jumping. This is partially due to compressed muscles. He is also quite skilled with whips and swords. He's also skilled at making quips.
Abilities (all forms)
:
Chosen Wielder: Shinsei can only be wielded by Sparkmon. It won't budge for any other Digimon. (Think of the hammer Marvel's Thor uses)
Altered Data: When Sparkmon is scanned, the Digivice will show an error message saying "NO DATA" most of the time. Occasionally scans are successful, but it seems like he controls when scans are successful.
Synchro Link: Sparkmon now has a two way link between his and Nova's mind and allows them to feel each other's emotions. Because of this, Nova now shares Sparkmon's pain. He can take and feel all of Sparkmon's and vice versa. This link can also be used to communicate with each other. Occasionally, they're in such perfect sync that they mimic each other's movement as well as various other effects. This however cannot heal each other's injuries.
Chaos Virus: The virus that was implanted by a Devimon deep into Sparky's data. The Synchro Link created by Nova's Fusion Loader was a means to keep the virus at bay. However, it's always there. When Nova or Spark's feels negative emotion as well as some other causes, the virus surfaces and turns him into Virus attribute Digimon. It makes him lose control, making him savage. It also makes him feral in appearance and only able to communicate through growls, shrieks, and roars. It also diverts all pain to Nova and attempts to manipulate him.
Electroreception: His head fins are sensitive to electromagnetic fields that all living things produce, allowing to sense Digimon and humans alike. He can also distinguish between the two not to mention electronics, however this becomes somewhat obscured in highly populated areas or areas with a high amount of electronics.
Personality:
He likes making witty quips. He is also battle hungry and a bit of a loud mouth. While it is not well known, Sparkmon wear rubber gloves to keep from shocking someone on accident with their electrified claws. Many assume it's due to a sense of caution. He prefers to make up his plans as he goes.
He is a loyal partner to Nova, and very resourceful. He tries to be heroic. He was more serious in nature until he lost his memory. Now he often nicknames others based on their traits. He is usually very upbeat. His time with Nova taught him the importance of team work.
Personal History (For the sake of logic):
Sparkmon once worked under Alphamon as Plasmadramon. His sword, Shinsei, was in his possession ever since he came into being. He grew worried that he would one day get defeated and, as a result, lose his sword to someone who would use it for evil. He then sealed it away within some ancient ruins in the Western Flat Lands. Ten years ago, he lost his memories and, as a result, returned to his rookie form.
Now, unable to become Plasmadramon again, he searches for clues about his long forgotten past. His search brought him to many places within his 8 years of searching. As he searches, he helps others along the way. His last search brought him to the Valley of Dragons, which is ironically close to the Ruins where he left his sword.
Unfortunately, they had many detours on the way into the desert, including an urgent one to the Springs of Life when he was implanted with the Chaos Virus by a Devimon in the middle of their Sever Woods trek.
Basic Evolution [Rookie]:
Sparkmon
Appearance:
He is 3'11" in height.
Type:
Star Dragon
Family:
Dragon's Roar/Virus Buster
Attribute:
Vaccine
Abilities:
Strength: He's physically stronger than he appears, but moving large boulders would still be a somewhat difficult task.
Old Reflexes: Sparkmon is more skilled and agile than the average Rookie.
Electrified: His hands are electrified 100% of the time. He can control the voltage to keep from harming someone on accident. Due to the mechanics of the vents in his rubber gloves, He can open the vents in his gloves to leak electricity. He is not harmed by his own electricity and requires at least 10% power to use any of his electrical attacks with the exception of Spark Blazer. He slowly recharges electricity over time and can also absorb an electrical shock to recharge, but still takes damage.
Elemental Affinity: Sparkmon has a minor defense to fire and electric attacks.
Attacks:
Lightning Punch: Electricity arcs around his fist from the vents in the gloves, and-as the name suggests-punches as he rockets forward.
Spark Blazer: He spits a fireball crackling with electricity. If Sparkmon has less than 10% electricity remaining, it becomes a regular fireball.
Electrokinesis: Sparkmon manipulates the electricity in his body in various ways, such as by forming a sort of spring on the bottom each foot to increase running speed and jumping height, making a sword or whip out of electricity, or even a circular shield.
Blaze Blade: Shinsei's blade ignites, boosting its power with fire, for 3 posts. 3 post cool down.
Shinsei (Rising Star)Appearance:
It's basic form has an oval shaped blade. It has wing-like extentions on the cross guard and a sapphire in the pommel. The cross guard is gold chrome Digizoid with a sphere of silver chrome Digizoid in the center that emits a soft blue glow. The sword is roughly the same size as Sparkmon. When Sparkmon's holding the sword the left wing tilts down and extends into the Pommel. The blade also becomes that of a scimitar as well as becoming a fire sword with a star on the impressive looking blade. This version is known as its awakened form.
When wielded by Angelo Sparkmon, its wing structures become actual wings. The blade also becomes that of a broad sword. In addition, the blade glows faintly with yellow light.
Shinsei, or Rising Star, is known of as the "Digivolving Sword" as it changes when its wielder Digivolves in any shape way or form and is made of Chrome Digizoid. It's sharp enough to cut through unarmored rookies with ease.
Super Evolution [Ultimate]:
Plasmadramon
Appearance:
Plasmadramon is covered in Chrome Digizoid armor and an expert flier. He is also the largest Ultimate Level Digimon, making him an easy target.
Type:
Star Dragon
Family:
Dragon's Roar/Virus Buster
Attribute:
Vaccine
Abilities:
Super Armor: He has a pretty good defense thanks to his Chrome-Digizoid armor allowing to shrug off most average Ultimate level attacks, however his defense goes to being average while preparing, during, and just after launching an attack.
Overdrive: When at low health, Plasmadramon receives a speed and power boost.
Frightening Roar: When Plasmadramon roars it can scare off most Digimon of lower levels.
Piercing Eyes: Plasmadramon has excellent vision.
Attacks:
Thunderbolt Blazer: Plasmadramon fires a bolt of fire and lightning from his mouth. Inflicts burn for three posts, three post cooldown.
Plasma Strike: Plasmadramon is cloaked in an aura of plasma and flies into enemies.
Final Star Blast: By using all of his remaining strength, he generates a large explosion of light around him damaging all that come too close. The higher his remaining strength is when performing this attack, the higher power this attack has. He automatically reverts to Rookie after unleashing this attack and loses consciousness.
Iron Will: Plasmadramon's scales receive a metallic sheen as his defense is boosted for three posts 3 post cooldown
Blinding Flash: Plasmadramon emits a dome of blinding light that lasts 2 posts. It does minor damage and blinds those other than himself that are inside it for 3 posts. 3 post cooldown.
[/font]