Post by KaguyaLight on Jan 22, 2018 21:57:21 GMT
Name
: Alexis Crimson
Alias
: Scarlet, Princess, Liliana,
Age
: 15
Gender
: Female
Height
: 4,10
Weight
: 46 kg (101 lbs)
Alignment
: Unresolved
Birth Date
: 2/5
Western Horoscope
: N/A
Eastern Zodiac:
Virgo
Birth Place
: Japan, Toyko
Skills/Talents
:
Disguise
- Alexis is able to put on many disguises which helps her to hide inside the digital under a new name, so it doesn't mix with real life.
Cuteness
- Nobody sees Alexis as a threat because of her cute princess appearance.
Playing
Violin
- Alexis can play music that is heavenly yet, has that mystical about it.
Backpack Contents
:

Digivice
: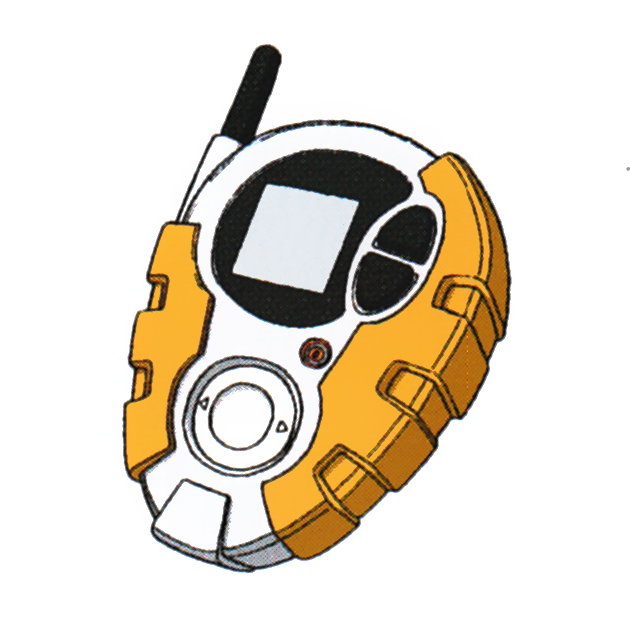 Personality
: Alexis was a girl that didn't like how the world viewed her, being the ideal princess to everyone. That is the reason she got annoyed and changed into a more evil image of herself, hiding her real name, wearing dark make-up and clothes becoming someone different. But after that encounter with a man who sought to control Alexis's mind, changing her personality into someone that was more kind and caring, Alexis did break free from his control becoming more accepting to who she really was, not caring what the world sees her as still putting on the kind act of being nice. But Alexis can't put it on all the time, that is why in the digital world, she is still evil, hiding under the ideal of Scarlet wishing to take it over as the new Digimon Empress. Alexis can do good things at times, only if it is because of her pride or not wish to be outdone or told what to do putting any Digimon or Human down that dares to try, but this only happens in that world, on earth people only see the kind caring Alexis. Even now Alexis does plan on breaking off her relationship with Alexander but needs to be careful about it, as he could try to take over her mind again. She still hates everyone seeing her as nothing but a cute princess, that has no mind.
Appearance
: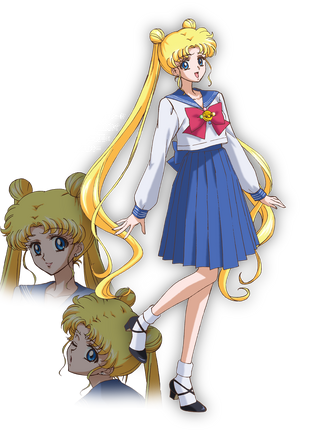 Cute, adorable, and beautiful, this is a few words which describe Alexis, as many think her to be the definition of beauty, protecting our young lady without question, but inside she can't stand how everyone sees, that one single thing, not liking being labelled an air-headed weak princess who can't do anything by herself. First, we see Alexis's heavenly glow, showcasing white snow skin, drawing others closer towards what many thinks could be Alexis most noticeable trait, that is no doubt belonging to princesses from fairy tales, being her long blonde hair styled in its trademark odango style, flowing down like silky ribbons, also possessing light sapphire blue eyes, people viewing our princess as true heavenly guidance, holding herself up with manners, and graceful posture. Finishing our young ladies design will be Alexis's clothes, where Alexis wears many different dresses of high class, being wealthy enough to afford them, but inside she's someone that is strong-willed, fighting proving her place in this world. But there is something many don't find out about our princess, because of her soft and beautiful appearance, Alexis can wear clothes that allow more, an evil image people respect, going so far using wigs, contacts, even makeup, leaving them with no idea they are the same person.
Main Outfit
- This outfit maybe just for school, but Alexis can wear it outside, since she has a busy life, forcing her to leave towards other places without getting changed into anything else, within typical Japan many young women wear there high-school sailor uniform, being cute in design, still possessing that respectable image. First it starts out with her long sleeve white blouse, that possesses a blue collar, and cuffs, at its centre, you see one single cute red bow, being the main component, which pulls this outfit together. Showcasing more the style of someone ready to learn, and staying inside this rule type environment, is Alexis's long blue skirt, being tied in a single bow at its back, using white ankle high socks, finishing simple with black shoes having straps crossing each other.
Princess
- Alexis's princess outfit holds uniqueness but can matter what setting the roleplay is based on when Alexis wears this dress, as human real-life standards don't wear things that showcase these types of designs anymore, meaning it could be worn for plays, or acting on stage performing her hit T.V Show. First, it starts out as a really long silhouette white gown covering both her feet, being hard to move, showcasing elegance most of all the ribbon bow showing on Alexis back, but does possess no sleeves, dawning lima like pillows at Alexis's shoulders adding this royalty look that people find truly beautiful, possessing gold decoration also dawning high heels. Now finishing this dress design is many accessories, white, gold bracelets, around her arms.
Parties
- If you thought our princess only had one dress befitting her image your wrong, as when not ruling or in the palace, she can attend parties, and shows, oddly this being more of casual wear for Alexis, still being a expensive pink gown. Alexis's dress is long, not possessing any shoulders, tightly fitted, covering up each foot unless pulling onto it, having hem outlining towards its lower skirt, just a lighter pink nicely tied around Alexis back in one single ribbon bow, dawning six roses being separated, within pairs of two, at the chest, and torso. Finishing is accessories, starting with Alexis's tiara, and a rose choker, also using white gloves which covers both arms fully, possessing bows at its top, dawning pink high heels, for royalty, showing that royal princess look people can't help but admire.
She wears this outfit when hiding her real self, becoming someone that is eviller, but still having her graceful beauty. First Alexis wears a white, and silver hair wig towards the point that her blonde hair can't be seen, having it tied in a bow that has four strands coming down giving it a unique style. Giving it more of menacing style is red contacts, giving this cute girl a glare that will scare anyone. Adding more to the gothic image is a long black dress that has no sleeves, but does have red ruffles for style, over that is a red, white, and a black jacket, and skirt. Tiding her outfit together is a butterfly belt, being gold, and has green and pink gems. Now for legwear is red long tights that travel up her legs, and shoes, that have wings on them to match her belt. Her collar is black and white, and for more jewelry is earring being blue, and around her arms is black arm warmers. And facing this disguise is red and a black mask that keeps people knowing it's her.
FaceClaim
:
SERIES
• • Usagi Tsukino / Sailor Moon And Also Go! Princess Pretty Cure / Twilight
Personal History
: Alexis has grown up rich, but it didn't mean happiness, if anything all it did is allow Alexis to hate everyone, becoming more noticeable, and being used by others, causing nothing but pain inside. Every day, she entered beauty contests, and many other things that only require your looks, not being noticed for anything else, but she accepted that fate until. Alexis won, each time, each girl pushed her around, in many ways more than one, until it awoke darkness inside her heart. The next day Alexis put each one in their place, pushing them around using money and mind games, this would start to happen more, each day paying people off to attack others, she ruined friendships, just because if she couldn't be taken seriously for being cute, then nobody will, that is why she had hidden her face, wearing make-up becoming Liliana, but that ideal ended, because of her worse enemy Katsura.
Alexis entered the Digital world, becoming power hungry, wishing to make everyone into servants, but found herself being controlled, her worse fear, waiting on her hand and foot and force into nightmares, until her Digimon Kidnapped her and mind washed again, into becoming a mindless cute girl, the fate she fought every day. Alexis did return becoming someone new again Scarlet but was her true self, Scarlet was attacking all Digimon and Katsura, but wasn't a match, her Digimon had the chance to end it all, but for reasons unknown Alexis told him to stop, not knowing that Alexis has seen Katsura as a friend yet an enemy, Alexis was controlled by Alexander but has started to get away from him.
---

Digimon Name
: Hackmon
Default Form
: Rookie
Gender
: Male
Alignment
: Evil
Skills/Talents
:
Acting
- He is able to put on the charm, and make friends of anyone, but finds it hard after being changed into a Hackmon.
Inventory:
N/A
Personality
: He is someone that likes to joke, but is darker towards the point that killing his own or humans doesn't phase him, he would even sell his own tamer for that power to take anyone on in battle. He right now is with Alexis still acting all high and mighty, but after being destroyed, and changed into Hackmon, he knows working with others would only hurt him in the end taking on the ideal of Alexis as his true tamer, wishing to destroy everyone, but slowly, taking orders, acting like a toy within the human world, as Alexis does the acting now, so he doesn't need to. After becoming Hackmon his jokes are more annoying calling Alexis Princess, knowing she hates that nickname more than anything else, even if it gets him kicked in a window or outside. He hides his Digi forms, as if he can changed into digimon that Alexis and Scarlet both have people will make the connection.
Personal History
: Unknown
DIGIMON'S INITIAL EVOLUTION LINE
---

Fresh

Species
: Kuramon
Appearance
:
Attribute
: Unidentified
Family/ies
: Nightmare Soldiers
Type
: Unidentified
Fighting Style
:
Abilities
:
1.
Glare Eyes
- It will look at its target with a glare, as his eye will glow bright red shooting a weak beam at whatever his eye was focusing on at the time. Does weak damage.
---
In-TrainingSpecies
: Soundbirdmon
Appearance
: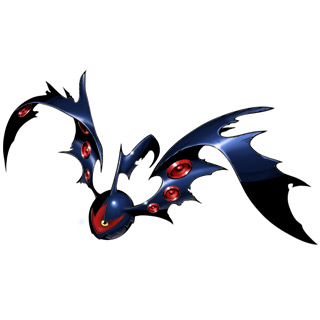 Attribute
: Unidentified
Family/ies
: Nightmare Soldiers
Type
: Bird
Fighting Style
:
Abilities
:
1.
Glare Of Darkness
- He will use the twelve eye's on his wings and the other one on his face. As he will charge up a beam that is a little more powerful. As they travel the beams will become one, hitting the target. It takes two before he is able to use it again.
2.
Multiple Darkness Glare
- This is much like his glare of darkness, but with all the beams charging in his eyes, he can fire them one at a time, aiming at different targets. He needs to wait, two post, before it can be used again.
---
RookieSpecies
: Hackmon
Appearance
:
Attribute
: Vaccine
Family/ies
: Virus Busters, None
Type
: Winged Beast
Fighting Style
:
Abilities
:
1.
Sinful Feet
- He will create a sword that is known to be great, it is made from dark energy. He is able to keep a hold of the sword and use it as a weapon or throw it towards a target, but once he throws this, he will have to wait for two posts before he is able to use it again. This sword if he holds it, will stay for three posts.
2.
Grand Fate
- He will create ten spheres of dark, and will float around him. He is able to send each ball towards the target, it is really hot and everything it will hit will feel a heat of hot energy, that could burn them. This is a really weak version of Strike of the Seven Stars.
3.
Hade's Judgement
- This attack is hard to read, Hackmon will focus the energy of dark, around him. Nobody will see, but the power of this is under the ground near him. If anyone comes within five feet of him the spheres will come out and attack the person that crossed his area. This takes three posts to use each time. He will have to use them before two posts are up, or they will be gone.
4.
---
ChampionSpecies
: Raidramon
Appearance
:
Attribute
: None
Family/ies
: Nightmare Soldiers
Type
: Demon Beast

Fighting Style
:
Abilities
: [7 Abilities Max]
---
UltimateSpecies
: Hadesmon
Appearance
:
Attribute
: None
Family/ies
: Nightmare Soldiers
Type
: Deamon Best
Fighting Style
:
Abilities
: [9 Abilities Max]
---
Mega
Species
: Megidramon X
Appearance
: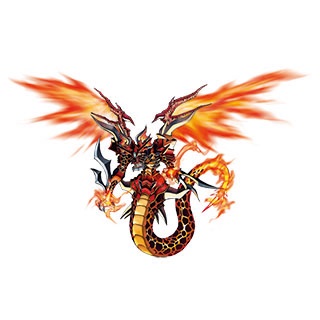 Attribute
: Virus
Family/ies
: Nightmare Soldiers
Type
: Evil Dragon
Fighting Style
:
Abilities
: [10 Abilities Max]
---
Biomerge / Burst Mode
Species:
Appearance:
Attribute:
Family/ies:
Type:
Fighting Style:
Abilities:
[10 Abilities Max]
Digivolves From:


---
OPTIONAL EVOLUTIONARY STAGES
Species:
Grimmon
Appearance: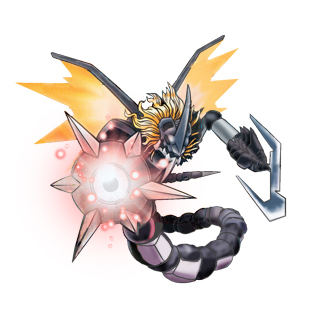 Rank:
Armor Champion:

Attribute:
Virus
Families:
Nightmare Soldiers
Type:
Deamon Best
Abilities:
1.
2.
3.
4.
5.
6.
7.
---
Species:
Duskmon
Appearance:
Rank:
Armor Ultimate
Attribute:
Variable
Families:
Dark Area
Type:
Demon Man
Abilities:
1.
2.
3.
4.
5.
6.
7.