Post by Charles Brynlee on Feb 1, 2019 23:19:52 GMT
Name
: Charles Brynlee
Alias
: Charlie, "Rook"
Age
: 61
Gender
: Male, He/Him
Height
: 6'6''
Weight
: 198 lbs
Alignment
: Lawful/Neutral Good
Birth Date
: March 28th
Western Horoscope
: Aries
Birth Place
: USA; Tennessee
Skills/Talents
:
Old Age Experience - Being old may mean that his joints aren't what they used to be, or that he sometimes has a hard time getting up in the mornings... But he has the knowledge and experience to match that age.
Fistfighting - Having taken boxing classes in his youth, and it being a regular part of his exercise routine, Charles has a decent idea of how to throw a punch - even with his age.
Mechanics - Knows basics about machinery - primarily cars - and his way around certain tools and parts.
Bilingual - His native language is English, but he is semi-fluent in Japanese as well - certainly enough to hold conversations and discuss more complicated topics, but he does have a visible accent.
Cooking - He's a decent enough cook, having learned a lot of it from his late wife.
Digivice
:
Personality
:
Charles, above all else, is a positive and go-getter soul. No matter where he is, he's smiling and cracking jokes - keeping the mood and morale alike alive. He, similarly, has a tendency to the spontaneous as a result of this - though otherwise tends to remain calm and passive due to his age not lending well to the energy of his youth. All that aside though, he is friendly and fatherly to almost anyone he meets - especially those he perceives as being younger and more youthful - and has a tendency for camaraderie towards older individuals, and those closer to his age.
He has an appreciation for staying fit and healthy though, even with his age, and has a particular routine when it comes to exercise and his diet - hence why his energy hasn't completely faded yet - and is more than happy to teach others what he knows. On top of this, he tends to have an appreciation for the old-fashioned; old music, old styles, even things that are more vintage or older-styled than he himself - he has a fascination and liking to it, and some of it shines in his choice of fashion - both past and present.
However, he dislikes remaining sedentary or lazing around doing nothing, and likes to keep himself occupied in some form, even if it's something as simple as going on a walk or reading a book. As a result, he similarly feels almost dissatisfied with his current state of life; of retirement with nothing to do. He certainly is satisfied with everything he's done up to now, but secretly craves something new to dive into that won't be impeded by his age.
Appearance
:
Charles is an older man standing at 6'6'', with fair skin, short gray hair, and dark hazel eyes. His hair is generally combed but more often than not is slightly messy, with faint hues of brown. His features are a little on the rounder side, but he has a sharp chin, thin eyes, and the general wrinkles that come of age as well. His shoulders are broad, and though he is as fit as a man his age can be, has begun to lose a bit of that fitness with age.
Generally, as far as clothing goes, he seems to have an appreciation for older clothing, as well as mixing what he was used to back home to what he has picked up from his years in Japan; often wearing a Homburg-style hat, and generally boots, paired with a men's kimono more often than not. When doing boxing routines for exercise, he generally wraps his fists or puts on gloves to protect his hands. Otherwise, he's usually seen with a rose gold band on his ring finger, and a watch on his right wrist.
Clothing and bodily appearances aside though, even with his age he tends to stand up more straight, and carry himself with a confident and positive hue - it's rare to see him not smiling in some shape or form, or to not see him walk with a skip in his step.
FaceClaim
:
Kakuriyo no Yadomeshi
•
Shiro Tsubaki
• Charles Brynlee
Personal History
:
Charles lived a relatively unremarkable life, from childhood to adulthood. He did well enough in school, had kind parents, and lived in a quiet town in Tennessee - the most remarkable thing in growing up being having taken boxing lessons towards highschool-to-adulthood. He did it for the practicality in having an easy method of self-defense, a way to exercise, and out of personal interest in the sport. As he got older, he would learn to be a mechanic, and would work at a car repair shop; he himself particularly favoring older cars, given the time-frame he was born in, even towards his late-20s.
During his mid-20s though, while working, he would come to meet a woman named Futaba - a woman from Japan, who had come overseas for work related reasons herself. The two would click rather easily, and hit it off quickly as a result - marrying a few years later. The two would come to have a child - a mischievous and happy little daughter by the name of Tsukiko - and shortly after, would decide to move back to Japan with their darling daughter in tow. Much like before, Charles would find his work in mechanics-related jobs such as car repairs, and would come to properly learn Japanese so as to better fit in.
However, as they got older - towards their late 30s - Futaba would fall seriously ill, and before long, passed away. Charles found himself left with the sole responsibility of raising Tsukiko on his own, even as the two mutually grieved, though he nonetheless would try his best to keep a smile on his face for both his, and his late wife's, sakes.
It would be in his early 50s - when Tsukiko would be able to move out on her own - and during his late 50s, Charles would make the decision to retire. In the recent passing years, his days have been spent rather lazily - keeping up with his daughter's antics and life, picking up odd jobs for pocket cash to supplement the coming pensions with his retirement. However, recently, he's found a sense of dissatisfaction with it all - and a small part of him has considered traveling abroad, to find some way to enrich his now-monotonous life....
SPIRIT USER'S INITIAL EVOLUTION LINE
Spirit Element:
Heroism
Sprite Spirit
Species
: Gaomon
Appearance
: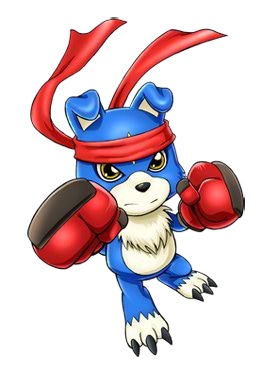 Attribute
: Data
Family/ies
: Nature Spirits
Type
: Beast
Fighting Style
: Charles is highly adaptable in this form - taking on whichever stance best suits his current strategy, and using Wild Bark to hamper the foe's fighting capabilities. If surrounded, he'll be keen on using Double Backhand to punish all his foes at once - but otherwise prefers relying on good old fisticuffs thru Gao Rush.
Abilities
:
[NONCOMBAT PASSIVE] Powerful Sniffer and Floppers: Charles has an increased sense of smell and hearing in this form, being able to track things from afar.
[PASSIVE; GIGA RAM] Emergence: Charles' spirit is much more lively and active than the average spirit; leading to it sometimes being able to outright emerge from his body, and interact with the world around him just as he does.
Outside of combat, it can take on any form that Charles can - save for the fact that it appears golden and wispy, as though it is made of clouds or fog. It cannot speak, but it is able to communicate with Charles over a telepathic/empathetic link they share, and it can also communicate with others by touching them. Additionally, whilst it mostly obeys gravity (save for being floatier than a normal digimon,) it can phase thru objects at will; its only limitations being that it cannot pass thru 'living' data (such as humans or digimon), nor can it pass thru solid materials thicker than 70 cm.
This is not all it can do, however. Within combat, the spirit is able to fight alongside Charles. It is tethered to a radius of 32 feet per level (32 at rookie, 64 at champ, etc.) from Charles, and it may - once per turn - attack a single enemy within range for 25% the strength of a named attack. This attack cannot break shields, however. In addition to this, it can be temporarily disabled for 1 turn if it is struck by an attack (including aoe/multi target attacks) - though it cannot shield Charles in this way. Finally, while it cannot be directly afflicted with buffs/debuffs, it is instead affected by any buffs/debuffs (excluding damage/heal over time) that Charles has at any given moment.
[PASSIVE] Brawling Stances: During combat, Charles can take up two stances that he can switch between once a turn, at a 2 turn cooldown - Aggressive and Defensive. In his Aggressive stance, Charles deals 30% more damage, and in his Defensive stance, Charles takes 30% less damage.
[ABILITY] Wild Bark: Charles lets off a sonic howl at the enemy, dazing and deafening them; effectively applying Mute for 1 turns. [3 turn cooldown]
[ATTACK] Double Backhand: Spinning around like a mini-tornado in a reckless attack, Charles strikes at anyone within close distance - friend or foe. [1 turn cooldown]
[ATTACK] Gao Rush: Charles darts in, and unleashes a flurry of jabs on the foe!
Digivolves From
: Charles Brynlee (+ Sprite Spirit of Heroism)
Digivolves To
: MachGaogamon
Human Spirit
Species
: MachGaogamon
Appearance
: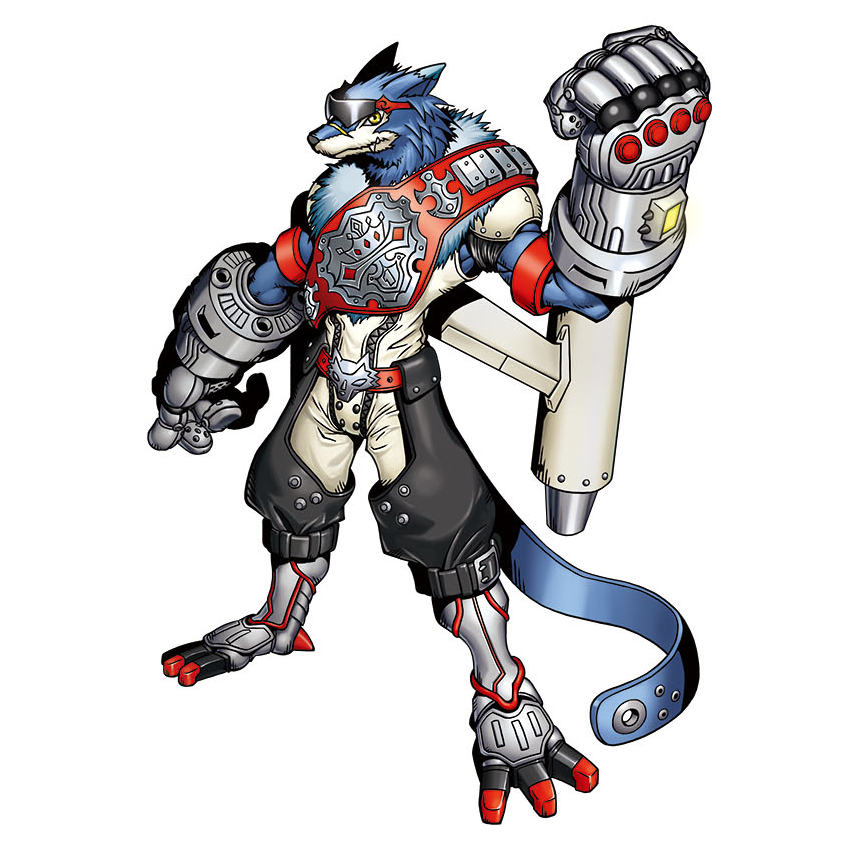 Attribute
: Data
Family/ies
: Nature Spirits
Type
: Cyborg
Fighting Style
:
Abilities
: [6 Abilities Max]
Digivolves From
: Gaomon
Digivolves To
: Gaogamon
Beast Spirit
Species
: Gaogamon
Appearance
: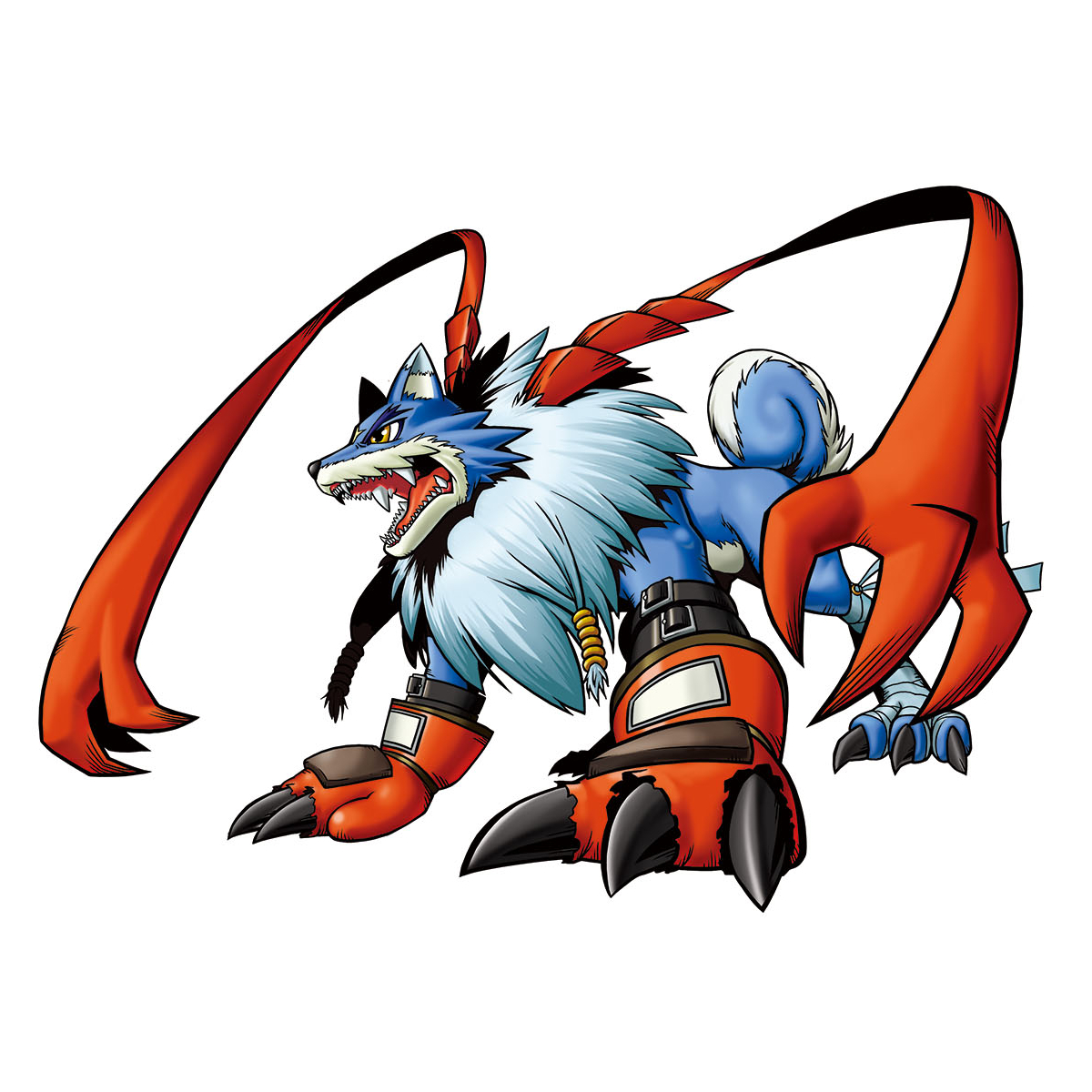 Attribute
: Data
Family/ies
: Nature Spirits
Type
: Beast
Fighting Style
:
Abilities
: [7 Abilities Max]
Digivolves From
: MachGaogamon
Digivolves To:
MirageGaogamon
Fused Spirit
Species
: MirageGaogamon
Appearance
: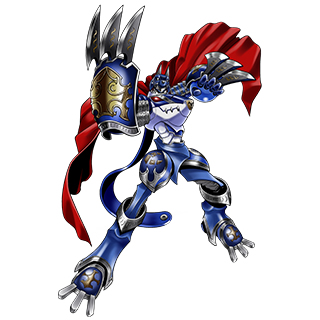 Attribute
: Data
Family/ies
: Nature Spirits
Type
: Beast Knight
Fighting Style
:
Abilities
: [9 Abilities Max]
Digivolves From
: Gaogamon
Digivolves To
: MirageGaogamon (Burst Mode)
Transcendent Spirit
/
Ancient Spirit
Species
: MirageGaogamon (Burst Mode)
Appearance
: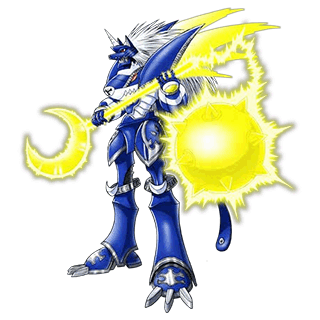 Attribute
: Data
Family/ies
: Nature Spirits
Type
: Beast Knight
Fighting Style
:
Abilities
: [10 Abilities Max]
Digivolves From
: MirageGaogamon
Human Fraction
Species
: Strabimon
Appearance
: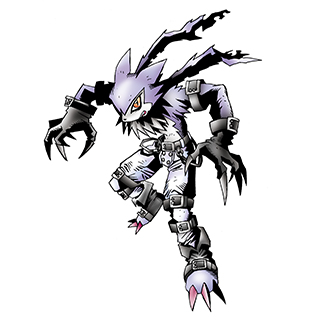 Attribute
: Free
Family/ies
: Nature Spirits
Type
: Beast Man
Fighting Style
:
Abilities
: [6 Abilities Max]
Digivolves From
: Charles + Human Fraction of Heroism
Beast Fraction
Species
: Gaogamon
Appearance
:
Attribute
: Free
Family/ies
: Nightmare Soldiers
Type
: Demon Beast
Fighting Style
:
Abilities
: [7 Abilities Max]
Digivolves From
: Charles + Beast Fraction of Heroism
---
Digimon Name
: Polty
Default Form
: Meicoomon/Meicrackmon
Gender
: Female, She/Them
Alignment
: Chaotic Good
Skills/Talents
:
Biking - Polty is good at driving any sort of bike, including bikes like mountainbikes and motorcycles!
Mechanical Knowledge - As Polty sometimes likes possessing various types of vehicles and machinery, she has an almost innate understanding of how certain machines work. This doesn't necessarily mean that she will know how to fix something that's broken, but she can at least figure out the details for someone who does!
Medicical Knowledge - As much as Polty dislikes using this talent, she's good at identifying different kinds of medicine and chemicals - particularly by smell, though she knows the names of some medicines as well. She also has a good understanding of a digimon's anatomy; particularly that of other Meicoos like herself.
Escape Artist - Polty is good at squeezing herself thru tight spaces, and at slipping out of bindings, if given enough time.
Geographical Know-How - Polty has seen many places in the Digital World, and as such has a good grasp on the usual goings-ons, as well as of different locations.
Otaku Knowledge - Polty seems to be a bit of a weaboo (and perhaps, a bit of a humanboo) leading to her knowing random dumb facts about various anime, and the industry; as well as miscellaneous Japanese knowledge in general.
Personality
:
Sociable and quirky, Polty is a friendly and spunky Meicoomon who enjoys going at life at her own pace. Though she's typically carefree and one to go with the flow - much like a cat - she is also passionate and cheery, seeming to have a hard time worrying about anything, really. Why worry, after all, when worrying doesn't necessarily solve one's problems? Better to just take things at your own pace, and roll with the punches as they come, she believes. This lackadaisical fashion that she approaches life with can sometimes lead to problems, though; including a lack of initiative in things she finds uninteresting, and a poor sense of self-preservation and mortality.
As far as her passions go though, one thing that Polty seems to take a particular interest in is humans; particularly Japanese culture, and anime. She is what one might call a weaboo - or a humanboo, depending on how you look at it - sometimes obsessing somewhat over anime and humans to the point where she'll pepper in references, or memes she's learned of!
This, in a way, is what also leads to another interest of hers - which is biking. She wants to try her hardest to be a 'dullahan biker girl' - having a particular fixation on the anime Durarara - and as a result, can oftentimes be seen riding around on (or in) a motorcycle that she has saved up for on her own time in an attempt to live up to the 'aesthetic', as she puts it.
She, additionally, is a bit of a transient free spirit; being prone to wandering wherever the wind takes her, and rarely spending more than a few days in one place. She loves seeing the world, seeing history in the making, and meeting new people as a result of her wandering; treasuring any memories she makes out in the wide wild yonder!
However, even with her interests, her enthusiasm, and her carefree attitude... Polty is prone to problems. Traumatized deep down, after spending years of her youth subject to experiments, she is plagued with nightmares and night terrors that occasionally lead to sleepless nights. She, additionally, is prone to having a panic attack around doctors, medical - particularly surgical - equipment, and Dukemons. Her trauma is partially also the reason for her poor sense of self-preservation and mortality; one too many near-death experiences leaving their mark on her mentally. She refuses to talk much about her past either, except with those she most closely trusts.
Otherwise though, Polty is coping with her trauma the best she can - even if it isn't the best of coping methods, and she can still prove to be a reliable and cheery travel companion. Once befriended, Polty is always more than happy to even let friends borrow her bike while she possesses it, and see what sort of adventures they take her on - and she enjoys sharing those adventures with others around her.
Holosuit:
Faceclaim: Durarara
• Mika Harima/Celty Sturluson • Polty
Personal History
:
Polty doesn't remember much of her earliest years, nor does she remember her origins - not that she typically likes trying to recall things from her past. She doesn't remember if she was born to a mother or father, or if she was reborn from a past life. She doesn't remember her original name, nor does she recall if she ever had one at all.
All she remembers, from her earliest moments, were the streets of Terminus; fending for herself as an urchin, and being looked down upon by others as yet another pest - as many Meicoomon are.
All she remembers, is a Dukemon; a Dukemon who offered her warm food, safety, a place to sleep...
... and the pain that would follow, in believing in his lies.
Polty was perhaps, one of Orion's first test subjects; and certainly was the first, in experimenting with the idea of splicing Meicoo-type digimon with other digimon, and turning them into mindless guardians. Being the first, unexpected effects were sure to follow - and Polty was subjected to a variety of different experiments; some far more cruel or painful than others, and them all leaving their mark on her in one way or another.
Polty's memories and mind, even, were tampered with; though this experiment proved to be more trouble than it was worth, at the stage that Orion's work was at. All it succeeded, was merely wiping out large portions of her memory; only leaving her confused and uncertain. These experiments would oftentimes bring Polty to the brink of death, though; and each time, Orion was keen on bringing her back from it, keen on not losing his First subject.
She wasn't keen on sticking around either, though... With the abilities she'd gain with each new experiment, Polty would - one fateful night - stage an escape from Orion's facility, and flee as far as she could; to get away from the place that had caused her so much pain, and fear.
DIGIMON'S INITIAL EVOLUTION LINE
---
Fresh
Species
: YukimiBotamon
Appearance
:
Attribute
: None
Family/ies
: Virus Busters
Type
: Slime
Digivolves To
: Nyaromon (Meicoo)
In-Training
Species
: Nyaromon (Meicoo)
Appearance
:
Attribute
: None
Family/ies
: Virus Busters
Type
: Lesser
Digivolves From
: YukimiBotamon
Digivolves To
: Meicoomon
Rookie
Species
: Meicoomon
Appearance
:
Attribute
: Unknown
Family/ies
: Nature Spirits
Type
: Unknown
Fighting Style
:
Polty's battle style is an odd one, compared to some digimon. Given her strange data - which seems to be compatible with just about anything in the Digital World in one way or another - she enjoys using Poltergeist to inhabit machinery around her to fight, instead of using her own body! Otherwise, she typically fights by using Night of Fire from afar, and using Shut Claw for quick in-and-out attacks; and using Data Draw to mend herself in a pinch.
Abilities
:
[NONCOMBAT PASSIVE] Piecemeal: Polty has a certain... quirk... to her, with her unstable data. She's prone to - quite literally - falling apart; her limbs and head sometimes popping off without warning! This doesn't truly hurt, and if retrieved, the body part in question can be reattached; shadowy smoke leaking from where the part should be in the meantime. In the event that a body part is destroyed or irretrievable, Polty can replace it with a prosthetic, or (with player consent) a limb that's been cut off in battle or taken from a dying digimon. Parts she does not normally have, such as wings, can be attached in this way as well; though they're more prone to falling off, so she typically doesn't bother. These effects seem to extend to Polty's holosuit as well, strangely enough; much to the Meicoomon's chagrin!
[PASSIVE] Poltergeist: Polty's strange data composition allows her to - at will - break herself down into an amorphous blob of data resembling a Shademon, and possess/merge with a nearby machine or vehicle (with player consent) and take complete control of it. Whilst merged with an ordinary machine, Polty's defense is increased by 30%, and her attacks are reflavored to match the machine that she is merged with; the machine's 'health' matching and syncing with her own.
Otherwise, if she merges with a vehicle, she instead behaves and fights as though she is the vehicle, instead of a digimon. Her stats, as a result, are completely replaced with that of the vehicle (though scaled to her stage,) and the vehicle's abilities (such as Bubble Shield or Flash Cannon) are added to her moveset and treated like additional named moves. If she leaves a machine or vehicle for any reason, this passive goes on cooldown for 3 turns. If the machine or vehicle is destroyed, Polty is forcibly ejected and incapacitated.
[ABILITY] Data Draw: Polty draws in data from the surrounding environment to mend wounds or damage. Though she can choose to use this on an ally, this ability seems more effective on herself than it does friends... [3 Turn Cooldown]
[ATTACK] Night of Fire: Forming a shadowy ball in her right hand, in the shape of a fireball, Polty throws it at the enemy; dealing a 50/50 mix of fire and dark damage!
[ATTACK] Shut Claw: Her claws on her left paw glowing a dark blue, Polty scratches at the opponent with them! [1 Turn Cooldown]
Digivolves From
: Nyaromon (Meicoo)
Digivolves To
: Meicrackmon