Post by Naoki + Xu + Filia on Mar 28, 2021 7:12:54 GMT
Name
: Aizawa Naoki
Alias
: Nao
Age
: 18
Gender
: Male
Height
: 5'7
Weight
: 137 lbs.
Alignment
: Neutral Good
Birth Date
: 4-19
Birth Place
: Kumagaya, Saitama, Japan
Skills/Talents
:
Science Whiz - This man can and will start rambling on about biology and technology if you give him the chance.
Tech Savvy - He is also good for plugging things in and unplugging them to fix them. Mostly. He does IT stuff for his friends.
Digivice
: An orange and gold D1 Digivice.
Personality
: Naoki is one of the single most well adjusted individuals one can meet. He's sensible, taciturn (almost to a fault), and always tries his damnedest to keep a good conversation going. Having spent a good amount of time around certain individuals, be they a wannabe diplomat, a musclebound bancho, or a catgirl wannabe, he's also definitely picked up some decent people skills to fill in where there's been none. He's also one to try approaching people with respect where allowed, even if it may not get him any in return. There exists merit to being the bigger man.
Naoki's also an avid fan of the sciences, with technology and biology alike being some favorites. He fancies himself a scholar, even if he's a bit...lazy with schoolwork. But...Not everything's sunshine and rainbows. Here comes the part that might make a man cringe.
Trauma can do a lot to someone, especially at the very end of their formative years. Naoki likes to imagine he's gotten a little better with everything since whatever happened, but there are times where it will slip. Something happened that he can't really recall, and there are, in fact times where this bugs him. It leads to irritation. Irritation leads to lashing out.
Blegh.
That's too much. Sorry.
Appearance
: A young man with brown hair, and brown eyes, Naoki carries himself with a straight posture, and doesn't usually dress to bring attention to himself, often favoring t-shirts, jeans, the works. He can occasionally be found in a lab coat thanks to staying late for lab courses at the local college. It's safe to say that he dresses per the weather, and will ALWAYS be found wearing glasses. Hey, his prescription's not that great. Cut him some slack, will you?
FaceClaim
:
Durarara!
•
Kishitani Shinra
• Aizawa Naoki
Personal History
: So, Naoki currently lives in Shibuya, same as another Aizawa who the reader may know. That Aizawa is not closely related, being a younger cousin by two years who has his own B.S to handle. Unlike that one, Naoki was born in Kumagaya, a city in the Saitama prefecture. He had been the second born of the family, with an elder sister coming in about three years before he had. Naoki's childhood was fairly average for somebody born to an upper middle-class family, though he was notably a touch more introverted than his sister was. The two were nigh inseparable, and often relied on one another when appropriate.
Though, Naoki remembers his sister being more of a musclehead than anything. Great at talking to people, not that smart. That was his job. That was pretty much how the two had managed to breeze through school most of their early years. They moved to Shibuya thanks to their parents having gotten jobs that required them to move over there.
High school was pretty nice. He met some friends of his own and had started to hang out with them more closely. There's a two year gap in his memories of that time, one that nobody can explain, where...something happened. His sister went missing around that time and had not been found to this day, either. But something still happened.
That gap bothered him. He still kept in touch with his friends even after he graduated and started attending school at the Shibuya university.
...
Why are there so many rumors of monsters, though?
---
Digimon Name - Partner #1
: Xu
Default Form
: Coronamon
Gender
: Male
Alignment
: Lawful Neutral
Skills/Talents
:
Woodcarving - It's an amazing form of art.
Personality
: The archetypical paladin is a man of justice, one who vows to protect the weak, and champion their cause. The usual symbol for such a thing is that of a lion. Xu considers himself such, having a very strong sense of morality, even if it's been dulled by how long he's been around. The Coronamon is a warm soul, often greeting others with a smile on his face and not being afraid to speak his mind on practically anything. Or show support for practically anything. Between this veritable trio, he's the sunny one, being able to find an optimistic outlook on practically everything he sees or finds out.
He usually also acts as a force to reign in his sister, and when extending such a behavior to others, he notably becomes far more firm and disciplined in how he acts and speaks, while not losing the ability to be direct and to the point in the slightest. He also has a strong loathing of betrayal, and he also holds grudges.
So, be very careful with Xu of the Morning Sun.
Holosuit:
Faceclaim
:
Genshin Impact
•
Diluc
• Xu
---
Digimon Name - Partner #2
: Filia
Default Form
: Lunamon
Gender
: Female
Alignment
: Chaotic Neutral
Skills/Talents
:
Poetry - This Lunamon has a flair for wordplay. It's not a hobby she makes known all the time, buuut...She does post it on Tamernet under her account name.
Personality
: Most Lunamon are docile and meek creatures that wouldn't hurt a fly, traditionally. Filia defies this logic. Filia is a fighter, not a lover. A zealot in the name of mother moon, not some stupid moon wizard. It's easy to tell that Filia is the exact opposite of Xu in many ways, in that she's a rather brusque individual who, unlike her brother, bears an ever-changing nature akin to the phases of the lunar cycle. She can be happy at one point, but just as quickly flip to a violent rage, before going into a clingy mood. It's very hard to tell what will come next.
Filia's rarely ever destructive, though. Not on purpose. Something seems to have made her mellow out over her time of existence in this life, and there's a few people she even hopes she can make amends with. She's also fiercely protective of her tamer, too. To an even greater extent than Xu is.
...Oh, yeah, and she's also the coolest Lunamon around. Doesn't need knives or anything!
Holosuit:
Faceclaim
:
Genshin Impact
•
Amber
• Filia
FIRST DIGIMON'S INITIAL EVOLUTION LINE
---
FreshSpecies
: Mokumon
Appearance
:
Attribute
: N/A
Family/ies
: Nightmare Soldier
Type
: Lesser
Fighting Style
: It's a cloud. It won't be doing much, so it has no abilities.
Abilities:


Smoke: Blow smoke in an opponents
Digivolves To
: Sunmon
---
In-TrainingSpecies
: Sunmon
Appearance
:
Attribute
: Vaccine
Family/ies
: Virus Busters
Type
: Lesser
Fighting Style
: It shoots bubbles and fires ineffective lasers.
Abilities
:
Starfire: Sunmon opens his mouth to fire a LASER at someone. For minimal damage.
Acid Bubbles: Also, he spits shampoo bubbles.
Digivolves From
: Mokumon
Digivolves To
: Coronamon
---
RookieSpecies
: Coronamon
Appearance
: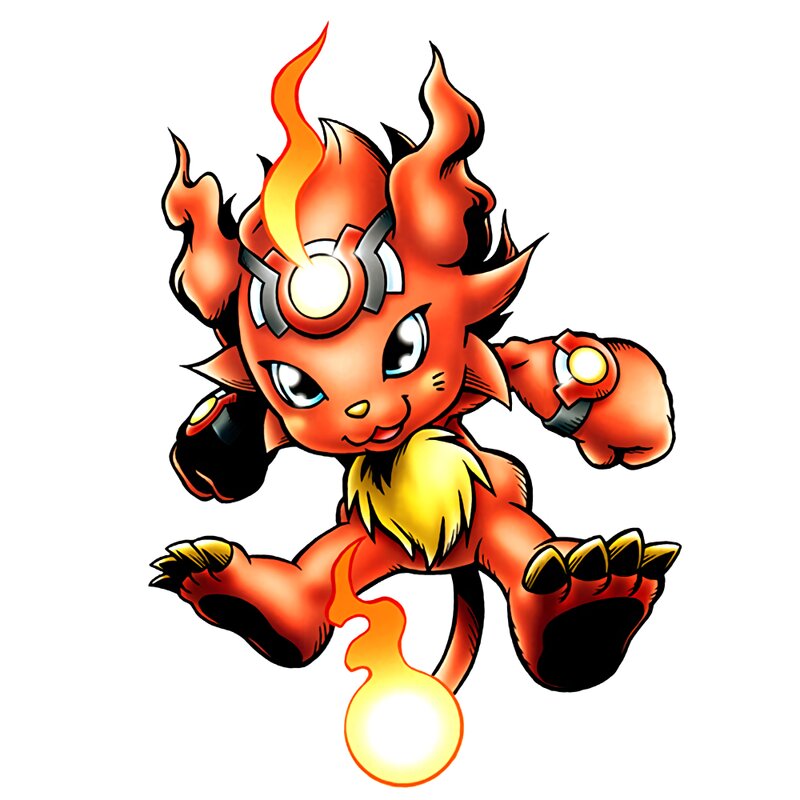 Attribute
: Vaccine
Family/ies
: Dragon's Roar
Type
: Beast
Fighting Style
: Finally. A proper fighting style. Xu embraces the traditional Coronamon fighting style of prioritizing close quarters combat, while being able to engage at range in limited capacities.
Abilities
:
Praise The Sun [Passive]: The sun is both kind, and warm. But fly too close, and it will burn. As Xu fights, he builds up stacks, capping off at three. He gains these by landing attacks and getting damaged, but loses one for every turn he doesn't attack, deal damage, or sustain it. He can only gain one per turn. But when he hits three, he lets off an automatic area of effect explosion that extends for five meters around him. Then it goes into a cooldown period of a turn before charging up again.
Corona Flame: Coronamon fires a potent blast of flames from his forehead for a single foe of his choice. This attack's power is doubled if the last move Coronamon used was a physical-based attack such as Corona-Knuckle or Petit Prominence. Two post cooldown.
Corona-Knuckle: Coronamon lets loose a flurry of fierce blows with fists that become enveloped in flames. One post cooldown.
Petit Prominence: Coronamon engulfs himself in flames before he charges a single opponent, trying to slam into them for hefty damage. This attack is rather unique in that it allows Coronamon to essentially tank his way through any attacks in his way, mitigating their damage to him by 50%. You can call this super armor, in a way, and piercing attacks bypass the reduction aspect of this move entirely. Three post cooldown.
Digivolves From
: Sunmon
Digivolves To
: Firamon
SECOND DIGIMON'S INITIAL EVOLUTION LINE
---
FreshSpecies
: YukimiBotamon
Appearance
:
Attribute
: Free
Family/ies
: Virus Busters
Type
: Slime
Fighting Style
: Hey. Hey. You. Don't fight the goddamn baby. Seriously, why do babies even HAVE fighting styles? They can't fight, they just eat hot chip and die!
Abilities
:
Diamond Dust: YukimiBotamon blows powdery snow in her foe's face. And runs away while making some very off color humor about the opponent needing to powder their nose.
Digivolves To
: Moonmon
---
In-TrainingSpecies
: Moonmon
Appearance
: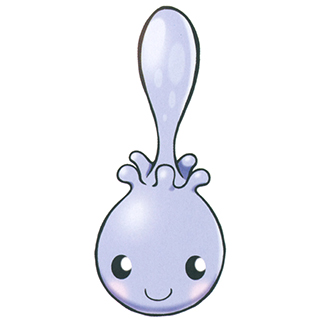 Attribute
: N/A
Family/ies
: Deep Savers
Type
: Teardrop
Fighting Style
: God, I can't even humor this anymore. Baby run away and die crying.
Abilities
:
Acid Bubbles: Shampoo bubbles. Causes tears.
Yami Burst: Moonmon fires a ball of darkness at an opponent's eyes to blind them. It is, however, so goddamn pathetic, that it can't affect higher level targets. Because babies are useless on this site and should realistically be abolished.
Digivolves From
: YukimiBotamon
Digivolves To
: Lunamon
---
RookieSpecies
: Lunamon
Appearance
: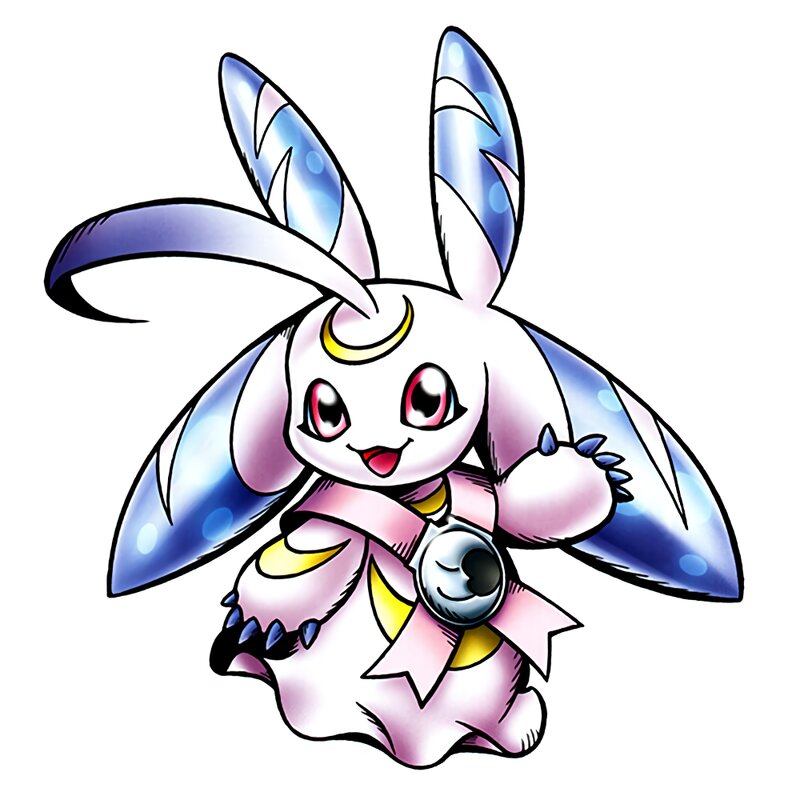 Attribute
: Data
Family/ies
: Deep Savers
Type
: Mammal
Fighting Style
: Filia uses the power of the moon to induce hysteria in both herself and her opponents. It's grief motivated. Healing is for the goddamn weak. The day this girl heals someone is the day hell freezes over.
Abilities
:
Moon Phase [Passive]: Much like her brother, Filia builds up stacks as she fights, gaining one per turn of combat that she is able to inflict damage in, or take damage. She can only gain one at a time, and they cap out at three, but when they do, she goes into a frenzy as the eye of the moon medallion on her chest opens...and reveals itself to be a bloody red. Her abilities are 30% more effective, her speed increases by 30% as well, and her foes fall under an illusion for the next three turns that essentially is best described as lag. Lunamon appears to be somewhere when in reality she's already moved, to explain her speed boost. This 'buff' lasts for 3 turns, ticking down with the stacks going down automatically.
When it ends, Moon Phase enters a cooldown period of a turn before it can start gaining stacks again. It's basically a buff that activates on being hit or hitting a certain amount of times, before going into a 4 turn cooldown.
Luna Claw: The power of darkness fills Lunamon's hands as she attempts to scratch at an opponent. Should it land, the darkness seeps into that open wound, lowering their defenses by 30% for two turns. Two post cooldown.
Tear Shoot: Lunamon charges power in her forehead, before she fires a ball of water at the opponent. How does water hurt someone? Well, it scalds at the people Filia deems unholy. So, her target. One post cooldown.
Lop-Ear Ripple: Lunamon twirls around, generating a multitude of bubbles that move to entrap her opponent. They are essentially unable to move for a turn, and if they try, some of the bubbles pop for minuscule damage that's just enough to be felt. They're corralled there, but they can still attack. Three post cooldown.
Digivolves From
: Moonmon
Digivolves To
: Lekismon