Post by keigo on Jun 15, 2021 15:26:13 GMT
I'm not sure if what I'm doing, even... Everytime I looked at these... clothes, I'm always wondering who even made these clothes? It's so out of place, so out of touch with reality, yet it always got bought for some reason... Always... Yet every single time I could only nod and smile whenever they praised it...
-Honma Keigo-
---
Name: Honma Keigo
Age: 20
Birthday: June 13th
Birthplace: Nerima, Tokyo, Japan
Bloodtype: B
Height: 189 cm
Weight: 69 kg
Class: Partnered Human
Alignment: Lawful Good
Talents:
Fashion designing.
Skills:
A little bit conversational level of english and french
DIY, specifically anything that need high dexterity
A little bit knowledge of flower arrangement
Can also cook quite well
Weakness:
Low blood pressure (often too sleepy to wake up early).
Gets tired easily, although it's more for standard of person who have adventured in DW, so technically you won't quite notice unless you're a veteran.
Crest: Integrity
Digivice: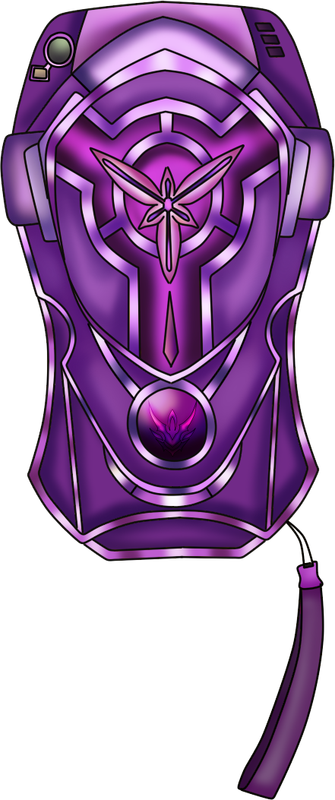 ---
PERSONALITY
---
Softspoken and generally can be described as "motherlike", Keigo is always an elder sibling-like figure to his friends, who often come to him for his more emotionally sensitive side, and his tendency to not say anything before knowing the full detail of the story. Keigo's stance is softer than most of his more active and often abrasive five friends who are more decisive. His approach tends ot be much more passive and generally he's content being more of a follower rather than leading.
This dynamic with Papa might seem to look as if he's got pulled in many misadventure by his partner... which is... technically not wrong, but not right also. Keigo does have assertive side, but it normally only springs up whenever he got passionate about something... or in case where someone get stressed enough to kick in his so called "mom mode"... Well, it usually would make him very assertive and not willing to back down. Though it does make him much more intimidating against enemies.
Keigo's weakness is his low care about his own needs compared other, something that he never could quite fix even until now. He feels he have been plenty selfish, so he often would prioritize on people's need before his own. This however woudl often cause him to work double, something that Papa have been crticizing a lot. Papa would often act as a barrier so he won't be exploited by people who noticed this weakness.
---
APPEARANCE
---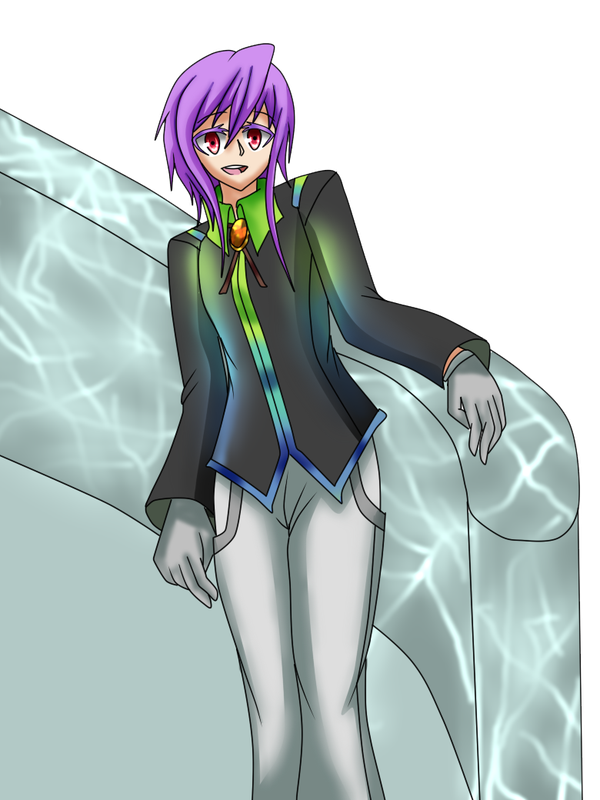 Keigo is noted to be tall, androgynous, with looks that could go both way. His hair are purple, and noted to have very long sideburns.He's fair skinned, which he admit gets sunburnt quite easily hence his insistence on wearing clothes that covers more of his body. His eyes are rosy pink, with quite the long eyelashes.
His clothes tends to evoke image that it could have been feminine or masculine. This is intentional, as Keigo doesn't quite feel he belongs to the strict gender images, so his appearance is generally "Whatever suits him at that moment", but most of the time it would veer closer to gender neutral clothing. However, whereever he goes, you probably won't find him without accessories. He seem to be fond of it, and will always slip one in his clothes. Be it brooch, small hat, necklace, feather pin, and many more!
---
HISTORY
---
As far as he remembered about his childhood days, Keigo lived with his father, mother, and much older sister (if he recalls it right, they're about ten years different in age). His father and mother married young, and for lack of better words... they're too "dreamy" kind of couple who dips into many ventures, and it causes problem savingwise. Despite so, other than some tight budgetting, there wasn't really that much of difference lifewise.
The problem was his social life. Ever since childhood, Keigo noted that... something doesn't quite hit him right compared to the rest. What is gender? Why is it that it's so important to many? His father taught him that "boys have to be like this, they have to be like that"... for lack of better term, he was a traditionalist. But, whenever he was out in school, he always got called cute, or at times beautiful by some girls. He thought "that aren't all that different with handsome, right?" so he let it slide... but then when he used the same thing to a male friend, they would say "that's for girl, Kei!"
...Really? What's so different?
Kei eventually know the difference of both but... he wondered what makes him being called "beautiful" rather than "handsome". Why is he called "cute" and not "cool"? The more he think about it, the more lost he get... But it wasn't until thirteen that he quite understood why. As teenage, a lot of boys in his class have changed physical wise. Some gets more muscular, some gets deeper voice, their skin slowly become rougher... not him though. Everytime he looked at the mirror, he found himself... quite androgynous looking. It started to make him feel "different" in certain way.
What worse is that it caused a small rift at home. It caused quite a stress for him, a visible stress that caused his sister to take notice and immediately offered to house him in her apartnment with her now-husband.
Keigo's struggle with accepting himself ended when he gets to Digital World and partnered with a really assertive Digimon who dubbed himself "The Mighty Conqueror"... which he affectionately called Papa due to how he feels like another father. The assertiveness of the Tyranomon made Keigo understood himself better. Family therapy also helped his parents to better understand him, who now is quite pleased with his own personal appearance.
Few years after that, Keigo decided to pursue career as an amateur fashion designer, selling his clothes through his friends shop and sometimes in Digital World too The clothing line's motto is "stylish, comfortable, customizable". His clothes is very versatile so to say... Eventually, as he graduated, he decided to pursue work in fashion house.
...But this is where the disaster begin.
Keigo isn't assertive. He have pride toward what he work in, but he's not the fighty type. How many times have his design rejected? How many times those lines that he were proud of were called childish, immature, or even uninteresting? Perhaps he picked wrong fashion designing company, but in the end he shifted his style from the mass to elite... and surprise, he got praised so much for it. At first he was happy, but as he goes... he began noticing...
The clothes that he made no longer have any soul in it. It was "something made to look stylish and shows status" rather than "showing your personality"... He could just stop right there, of course... but for many reasons, mostly financially, he can't quite pull out from the company. For once, "success" doesn't necessarily mean you'll be happy about it...
And thus, he stagnated.
Currently, Keigo is taking work from home assignment from his company, hoping that... perhaps, time would be merciful to him
NB: As a note, Keigo identifies as masculine nonbinary, also gender nonconforming .He typically does not quite care what you refer him as, provided you're still being respectful.