Post by Tink on Feb 24, 2018 5:26:02 GMT
I know this is likely going to be denied at least once, but here's my first draft.
Digimon Name
: Tink
Default Form
: Tinkermon
Gender
: Female
Alignment
: Good? Ish? Doesn't want the world destroyed, at least.
Skills/Talents
: Calligraphy, acrobatics
Inventory:
Poison nail polish, lance
Personality
: Tink can be quite a spoiled brat, always expecting to get her way because she's 'perfect'.
She can be sweet when she wants to - usually to get something, but sometimes it is genuine. She tries to get by on charm, letting stronger digimon protect her and take care of her, but if she must fight, she'll fight tooth and nail, and if she has to do something herself, she'll complain all the way but get it done. She is also easily excited. She craves attention above else, except maybe understanding the fragments of memories she vaguely recalls from a past life. The memories of before her current incarnation haunt her at the very edges of her mind as she tries to figure out what they mean and who these blurred figures of her missing past are.
Despite her small size, she has an enormous appetite, particularly for sweets. She will fiercely defend a cake to eat all by herself, and will be much more easily convinced to do something if ice cream is involved. She doesn't worry about stomach aches. Reward first, deal with the consequences later, preferably while whining about it to someone who will take care of her.
Personal History
:She remembers that there were two digimon; two friends of hers, that she cared about. Those digimon were worst of rivals and best of friends. She remembers anger, hurt, maybe even betrayal? She
remembers a sudden attack, who was attacking who? And she remembers endless colors dissolving into and forming from zeroes and ones. Then she was 'born'.
Tink was alone. It wasn't supposed to be this way! She knows it in her heart! She is supposed to be loved, adored, cared for! She thinks back to those last remaining shreds of her previous self. She must find those Digimon she used to hang with. One of the sea and one of the sky. That's all she remembers, but that won't stop her. She decides to work hard to find them, so she'll never have to work hard again.
Life as a Poyomon wasn't so bad. She was taken care of in The Village of Beginnings like any other reborn digimon. She was given the attention and care that anyone receives there, equal treatment among all babies. As she grew, however, she realized she wanted more. The first glimpses of her past life came back to her as she grew into a Tokomon. She knew she wasn't just given an equal share of attention and care back then; she felt memories of emotions telling her she was pampered and cared for near-exclusively. She was important. But to who?
Thus she left the village to find one who would take care of her like her faded, degraded, nearly nonexistent reflections of memories, acting like a complete spoiled brat. She quickly learned the harshness of the outside Digital World then, as the best responses she could get were being ignored, and the worst... she had to learn to protect herself with weak bubbles. Eventually, a Digimon saw her being attacked and protected her, worrying about her. That's when she learned that seeming weak, defenseless, and cute could be a benefit, and has used that as one of her main survival tactics.
Soon she grew into Tinkermon, gaining more muddy muddled micro-memories of the two she once relied on. Maybe even... befriended? She has not had a friend in this cycle; it is an alien concept to her. Perhaps once she finds these two mirages of her mind, they could explain friendship to her while feeding her cake while she relaxes.
DIGIMON'S


INITIAL EVOLUTION LINE
---
FreshSpecies
: Poyomon
Appearance
: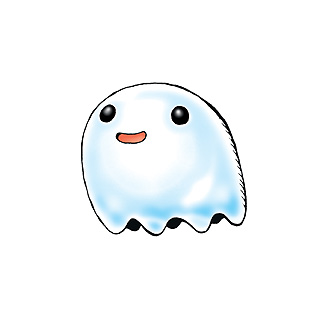 Attribute
: None
Family/ies
: Deep Savers
Type
: Slime
Fighting Style
: Flopping
Abilities
:
Acid Bubbles: Spits acid bubbles from its mouth to ward off enemies.
Digivolves To
: Tokomon
---
In-TrainingSpecies
: Tokomon
Appearance
: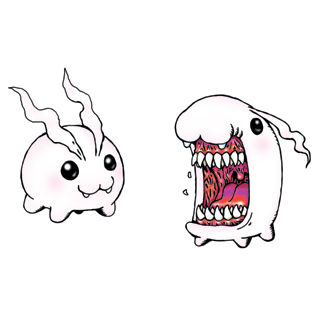 Attribute
: Data
Family/ies
: Wind Guardians
Type
: Lesser
Fighting Style
: Not much of a fighter, tries to be cute and unthreatening, and failing that, tries to intimidate and scare off.
Abilities
:
Bubble Blow: Spits a stream of bubbles to ward off enemies
Bite: Unhinges its jaw and bites the opponent.
Digivolves From
: Poyomon
Digivolves To
: Tinkermon
---
RookieSpecies
: Tinkermon
Appearance
: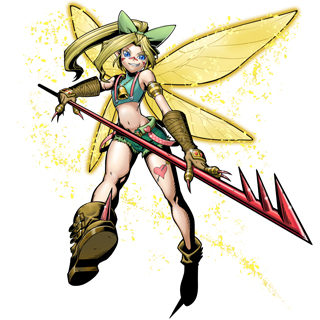 Stands at about 6" tall.
Attribute
: Virus
Family/ies
:Wind Guardian
Type
: Fairy
Fighting Style
: Quick strikes
and quick retreats, dodging opponents and avoiding attacks while wearing down the enemy with poison that weakens and paralyzes.
Abilities
:
Speed Nightmare: A sudden unexpected and blinding fast strike with a poisoned lance. Corrupts the struck body part with a toxin that makes the body part feel heavier and weaker. Duration 2. Cooldown 2.
Nightmare Pandemic: A savage combination of strikes and scratches hitting lots of body parts at once with her poison nail polish-coated nails. Much weaker individually and much less poison individually, but affects the whole digimon. Feels more like battle fatigue than paralysis when hit with this. Duration 1. Cooldown 1.
Fairy Powder: A blinding, slightly dizzying cloud of powder scattered from her wings. If hitting a digimon on the verge of deletion, may revert them to Fresh/In-Training level and leave them asleep instead. Cooldown 2.
RAM Upgrade - Sprite Form:
Shrinks down from 6" to 2" and becomes pixelated as if from a 16-bit era video game. Increases mobility and speed, but greatly weakens her attacks to 1/3 strength. Can use again to reverse the effect. 3-turn duration, 1-turn cooldown.
Digivolves From
: Tokomon
Digivolves To
: Kinkakumon
---
ChampionSpecies
:
Kinkakumon
Appearance
:
Attribute
: Virus
Family/ies
: Nightmare Soldiers
Type
:
Ogre
Fighting Style
:
Very direct, very physical, though tends to dodge around a lot.
Abilities
:
Shichisei Kanabou: A powerful strike from her oni club. 1-turn cooldown.
Kibakusou: Strikes the ground with her oni club, creating a shockwave that causes stumbling and minor knockback. 2-turn cooldown.
Dokidokidokyūn: Discharges electricity from her body, both shocking anything that touches her and blocking any projectile Champion Level or lower. 3-turn cooldown.
Raikou Kishū: A lightning fast, lightning powered kick. 1-turn cooldown.
Raikou Kiken: A flashy, electrified punch. 1-turn cooldown.
Digivolves From
: Tinkermon
---
Mercenary
Default name: Musclemon
Default form: Rookie
Gender: Male
Alignment: Neutral Dumb
Contract: Alpha
Skills: Weightlifting, flexing, posing, and tracking 
Personality: Dumb, naive, and unquestioning are the traits that got Musclemon to be the mercenary he is today. He follows orders unerringly - unless he errs. Which happens. A lot. He tries his hardest though, and while he may be dumb as a brick, he knows how to follow orders. The big problems come about whenever he tries to take initiative. His ideas are well-meaning, at least, even if they tend to ruin everything. Also, despite his great strength for a Rookie, he has no combat skill. In fact, he is a self-proclaimed pacifist. His main use in combat is standing in the way of enemy attacks, flexing and posing until they go away. He would rather everyone just got along, and if he can't convince others to stop fighting, he will suggest alternate methods of combat such as rock-paper-scissors - even to those who don't have hands - or a number guessing game. He also deeply cares about the health of others, trying to get everyone to diet and exercise. Telling a carnivorous digimon to eat more greens and trying to get armless or frail digimon to lift heavy weights are among his 'personal trainer skills'.
History: Not much is known about Musclemon's past before becoming a mercenary. However, during his mercenary work, he has been a bodyguard, a babysitter, a personal trainer, and in one disastrous case a soldier that didn't fight due to being a pacifist. His reviews were mixed. When Tink needed help, she asked for a mercenary that was.. "Big and strong, can carry all my stuff, willing to do anything that I say, and won't abandon me." Fortunately, she got what she asked for. Unfortunately, she got what she asked for and not much else.
Rookie Level
Species: Musclemon
Attribute: Data
Family: Metal Empire
Appearance: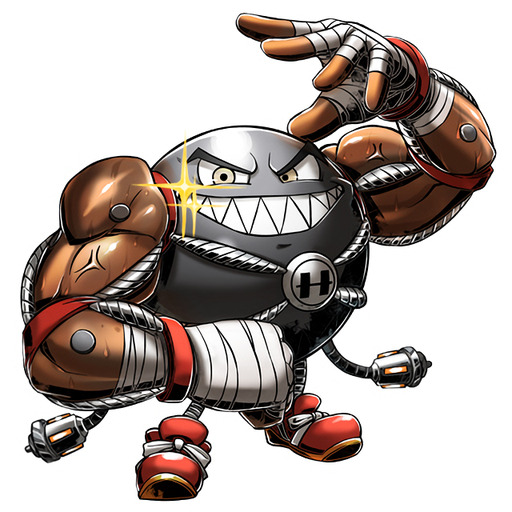 Fighting Style: Flexing and posing, or cheering and encouraging.
Attacks:
-Muscle Posing: Intense, powerful flexing and posing that can impress or intimidate some Digimon. No mind-bending effect, just very good at flexing. No cooldown.