Post by Deleted on Jul 16, 2018 12:05:17 GMT
Digimon Name
: Pandora
Default Form
: Rookie
Gender
: Female
Alignment
: Neutral Evil
Skills/Talents
:
Botanist
If you know where to look, Mother Nature always provides. In particular, Pandora can tell most helpful flora apart from the harmful varieties. This might be seen as a foraging skill for survival, and to some extent that holds some truth to it. However, she's mostly nurtured this skill through the creation of poisons.
The art of negotiation it a valuable skill to have. While she may not have the aesthetic purity of an angewomon, she can hold her own while discussing or debating with others. Pandora knows that every person is different, and so every person must be approached differently. Some respond better to kindness, others need to be baited by giving ground. Socially Pandora is very observant, and she uses that to her advantage when interacting with others.
Magician
What humans might call magic has become child's play for Pandora. What she lacks in physical strength she more than makes up for it through arcane practices. Outside of combat she often uses these tricks to entertain others, or make her own everyday life more convenient.
Fateweaver
As a practitioner of tarot readings she can humor others by telling them their fortunes. Whether or not her readings are true are entirely up to her patrons. Maybe she's just a con artist looking to make a quick profit? Or maybe there is something to her dabblings into destiny? Maybe, regardless of what the truth is, you will turn your fortune into a self-fulfilling prophecy? In any case, the hand of fate is yours to accept or deny.
Inventory:
Magnum Opus
A black leatherbound book that acts as a semi-sentient archive of knowledge, updating itself with scarlet written words across a seemingly infinite number of pages within its bindings. In short, it's an encyclopedia of Pandora's gathered knowledge and experiences.
Personality
:
Neutral Evil
As a subscriber to the dogma of 'Neutral Evil,' or evil in its undiluted and purest form, Pandora strives to be clever, thoughtful, and flexible. It's an evil where all options are on the table to get what she wants; the stricter ideals of order and anarchy are merely tools that can be interchanged as required. She has the patience to play the long con, but can transition seamlessly to cash out quickly if it would suit her better to do so. She knows that allies are precious commodities, and is more than happy to cooperate with strangers until she feels she no longer needs them. Being evil isn't all about death and destruction; to Pandora it's the pursuit of all things 'me.'
Impish
Playful and mischievous is the face Pandora most often shows to people. She can have a disarming charisma as she floats about with a smile, and her sometimes naughty behaviors can be seen as endearing if done cleverly. The lackadaisical way in which she carries herself often belies the cunning side of her psyche, but in all fairness she does like cutesy things.
Persevering
As the humans are fond of saying: 'patience is a virtue.' Not everything in life can come quickly or easily, and more often than not you have to work hard to make your desires come to fruition. This is a challenge that Pandora often revels in, as triumph is often a sign of personal growth. Despite her small stature as a digimon she is not afraid to sweat or put in extraordinary amounts of effort to overcome equally daunting obstacles.
Misleading
Sometimes, the truth hurts. Pandora likes to lie to others in situations like that. If there's something at stake on her behalf she will naturally protect her own interests. In situations other than that it still might be difficult to get a straight, helpful answer from her. She doesn't speak in riddles, at least very rarely if so, but she may not be as direct as some might like. Vague, unrelated, or minimally useful answers are commonplace for her if the topic of discussion is something she doesn't want to talk about.
Cynical
As someone who pursues an agenda of self-interest Pandora often finds herself silently wary of others. She can't be the only one looking out for themselves, after all. It's a paranoia that can eat at her at the worst of times, forcing spurts of antisocial behavior and self doubt. For the most part however this trait serves as a reminder to be cautious around people she hasn't figured out yet.
Holosuit: BLAZBLUE
-
Konoe A. Mercury
Has a height of 5'10", and usually seen with the depicted attire unless otherwise noted.
Personal History
:
As far as Pandora is aware, she did not have parents for her current incarnation. No one came to get her when she hatched as a botamon in the Village of Beginnings. She had a hunch from the very start that she was all alone. Not a lot of memories survive the newborn years as an individual's mind develops and grows. However, when the spark of consciousness awoke her in her egg, two memories became forever etched into her mind. The first was the overwhelming sensation of inescapable terror. It had driven her to hide from everyone during her first few days as a botamon. The second memory was a voice, as callous as it was jeering:
"Try harder in your next life."
Those two memories kept Pandora rooted to the Village of Beginnings for a handful of years out of fear. Even as young as she was, she innately understood the implications of those two mental scars. Somebody had killed her. She didn't know why. She didn't even know if she had deserved it. One thing was clear, though; this was her reality now. At rock bottom with no real clues as to who she was prior or why she was here now.
Eventually the swanmon looking after her urged the botamon to explore the world. Thoughts of leaving prompted questions in Pandora's mind. Where would she go? What would she do? Was her murderer still out there? The last of these questions would eventually birth a fiery indignation within her. She didn't want to feel afraid anymore, and she wanted to lash out against her executioner. This drive finally pulled Pandora out of her despondency giving her the courage and will to digivolve into yaamon, and leave the Village of Beginnings.
Most of her time as a yaamon was spent in the eastern and southern quarters of the continent. She didn't accomplish much aside from familiarizing herself with the world again, and learning more about her capabilities. It wasn't until she digivolved into tinkermon that she expanded her journeys. Pandora explored the rest of the continent, but was ultimately left dissatisfied. With a penchant for immoral behaviors she had to learn to learn to hide her motivations when passing through the major cities. Craving for something more, perhaps a leap in power or invigorating thrills, she shifted her eyes to the Dark Area.
For many years she survived, and even thrived in the Dark Area. If not by strength of body, then by strength of will and underhanded methods. During that time she served several higher level digimon, but always seemed to cut ties whenever things took a turn for the worst. One of her more common tasks was to lure new--in other words inexperienced--mercenary groups to the Dark Area with promises of fame and glory, only to abandon them to the whims of her sinister masters. It was a task she performed admirably, but perhaps a little too well as she would inevitably extort the chaos into furthering her own gains.

With her last master having been vanquished by such an occasion Pandora is currently free to do as she pleases, and she has a lot to cross off on her to-do list.
DIGIMON'S INITIAL EVOLUTION LINE
---
FreshSpecies
: Botamon
Appearance
: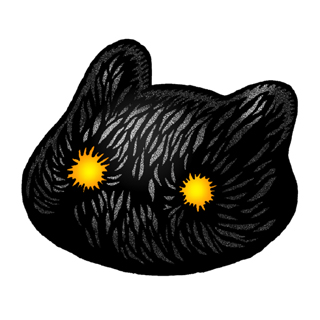 Attribute
: None
Family/ies
: Nightmare Soldiers
Type
: Slime
Fighting Style
: None whatsoever in this form.
Abilities
:
Bubble Blow
More of a crude attempt at intimidation than anything else, botamon can blow bubbles at threats.
Digivolves To
: Yaamon
---
In-TrainingSpecies
: Yaamon
Appearance
:
Attribute
: None
Family/ies
: Nightmare Soldiers
Type
: Lesser
Fighting Style
: Nope, still not tough enough to fight with the big kids.
Yet
.
Abilities
:
Rolling Black
Forms a ball of darkness and shoots it at the opponent. Slightly better than throwing a big rock, if yaamon even had the hands to throw one.
Ankle Biter

Yaamon will attempt to nip and gnaw its way to victory.
Digivolves From
: Botamon
Digivolves To
: Tinkermon
---
RookieSpecies
: Tinkermon
Appearance
:
Stands at an even 1' in height in this form.
Attribute
: Virus
Family/ies
: Nightmare Soldiers
Type
: Fairy
Fighting Style: As Pandora finds physical combat to be a boorish sport at best, and a waste of her time and effort at worst, she prefers to engage opponents by flinging spells with debilitating effects.
Abilities
:
Viral Infection
Status effects inflicted by this digimon are a little more potent for every previous instance the victim has suffered from that specific affliction during the same battle.

Dust Devil
By beating her wings hard enough Pandora can create a small cyclone of air filled with a fine golden powder. The powder irritates the eyes and lungs when it comes into contact, causing heavy impairment of sight and breathing against other digimon of the same rank. The cyclone is 5ft in diameter, appearing centered on Pandora upon creation and remaining stationary thereafter.
Duration: Afflictions and cyclone, 2 posts
Cooldown: 2 posts

Pins And Needles
Creating a loosely shaped sphere of needles made of golden light around herself Pandora turns herself into a floating ball of pain. Aside from puncture wounds the needles can afflict a sensation of burning fire upon contact with other digimon. The needles are 1' in length, and center on Pandora to form a vague orb around her person that's 4' in diameter. This protective shell moves with Pandora accordingly.
Duration:Afflictions and needle barrier, 2 posts
Cooldown: 2 posts

Clear!
Charging up an electric shock within her barbed spear Pandora can shoot out a straight, solid beam of golden light to zap opponents up to 20' away.
Duration: 1 post
Cooldown: 1 post
Digivolves From
: Yaamon
Digivolves To
: Witchmon
---
ChampionSpecies
: Witchmon
Appearance
:
Due to the virus deviation from the species' normal attribute of data, Pandora's witchmon form has black hair instead of blonde, and maroon eyes instead of blue. Stands at 5'4" in height in this form.
Attribute
: Virus
Family/ies
: Nightmare Soldier
Type
: Demon Man
Fighting Style: As Pandora finds physical combat to be a boorish sport at best, and a waste of her time and effort at worst, she prefers to engage opponents by flinging spells with debilitating effects.
Abilities
:
Viral Infection
Status effects inflicted by this digimon are a little more potent for every previous instance the victim has suffered from that specific affliction during the same battle.
Upheaval
After creating a small sphere of maroon-colored energy in her hand Pandora can throw it out to create a space where gravity is temporarily reversed. The sphere will expand when tossed, up to 30' in diameter. Anything within its border will be subject to a sudden surge of negative gravity, violently propelling things upwards to where they're suspended off of the ground. The quick reversal can induce a heavy degree of nausea and dizziness.
Duration:
Afflictions and anti-gravity sphere, 3 posts
Cooldown:
3 posts
Pacify
By blowing a kiss Pandora can send out a kiss-shaped projectile with limited homing capabilities (45 degree turn radius). Should it come into contact with another digimon of equal rank, the target will find itself unable to attack Pandora. They're still able to harbor violent thoughts towards her and can freely move about, but simply can't bring themselves to harm her specifically. If Pandora attacks an affected digimon, this will void Pacify's status effect on the target.
Duration:
Affliction, 1 post
Cooldown:
3 posts
Atrophy
By exuding an aura of enfeeblement Pandora can lower the physical attack power of opponents by a third of their full capacity. The aura is represented by a maroon-colored haze with a 20' diameter centered on Pandora.
Duration:
Affliction and aura, 3 posts
Cooldown:
3 posts
Me, Myself, And I
Pandora can create up to two clones of herself that share a mental link with her. Aside from flying around on their broomsticks these doppelgangers have no means with which to attack an enemy, and simply serve as a distraction during combat.
Duration:
2 posts
Cooldown:
2 posts
Scorcher
By expending her energy into pure heat with a maroon-colored flash of light Pandora can create a fireball up to 5' in diameter to throw at opponents. The fireball has the vague outlines of a laughing face, and the echo of crazed, maniacal laughter can be heard as it flies through the air. The projectile can deal considerable damage against digimon of the same level.
Duration:
1 post
Cooldown:
1 post
RAM Upgrades:
Crystal Ball
Creates a sphere of maroon-tinted energy that centers on and moves with Pandora, with a diameter of 20'. Hostile entities and their attacks within Crystal Ball's radius will be afflicted with a slowing effect, reducing movement speed by 30%. An afflicted person's perception of time is also affected, meaning Pandora will seem to be faster than she really is within this spell's influence, rather than themselves being slowed down.
Duration: 3 posts
Cooldown: 3 posts

New Moon's Shadow
Creates a sphere of pitch black darkness that centers on and moves with Pandora, with a diameter of 20' that outside sources of light will not penetrate. Hostile entities within this radius will be afflicted with a blinded and deafened effect.
Duration: 3 posts
Cooldown: 3 posts

Digivolves From
: Tinkermon
Digivolves To
: TBD