Post by micah on Dec 18, 2015 5:41:24 GMT
NAME:
Micah estonia
ALIAS:
bunny
AGE:
17
GENDER:
Female
HEIGHT:
5,0
WEIGHT:
60
ALIGNMENT:
Good
BIRTH DATE:
April 9th
BIRTH PLACE:
Italy, Ospedale hospital
WESTERN HOROSCOPE:
Aries
EASTERN ZODIAC SIGN:
Rabbit
SKILLS/TALENTS:
Plays violin, can cook and good at puzzles
PERSONALITY:

Micah is very shy, she can't look at people in the eyes when she is talking to them because of her shy nature. She is very timid around new people , sometimes those people have to ask her to repeat what she had said because she speaks softly out of nervousness. She is very soft spoken and patient, she rarely shouts. Micah has heart problems and very low self esteem, she often put herself down because she feels like she is weak. She has a very soft heart and would always do the right thing even if it meant breaking a few rules. Its very rare when micah gets angry, its all ways the most quiet ones that are dangerous. Micah is a very deep thinker and often zones out, because of this she can be very clumsy. Because of micah's timid nature it's hard for her to say no or stick up for herself, making her a easy target for bullies or for other people to push her around. Micah is somewhat of a clean freak, she likes everything organized and clean. She is a very serious studier and often times works on her projects ahead of time so she could finish early and enjoy some free time. Micah cant help but squeal when she sees something cute or fluffy and she gets the urge to hug them. .

APPEARANCE:

Micah loves to wear simple dresses or skirts. She is always wearing a cherry blossom pink dress, it has short sleeves and is not to puffy. The dress ends at her knees, on one side it had half of a cherry blossom trees shadow in white. Around her middle section is a white puffy bow neatly tied around her, the bow is on her back. Her skin is peach but because of where she lived it got slightly tanner. She has red shoulder length hair that she ties back into two neat pony tails on the sides of her head. She has honey colored eyes filled with innocence and kindness. Micah wears sandals almost all the time, except when she goes to school. Her sandals are tan but the leather straps are pink with a bit of white. Finally she always carries a handbag, its completely white with pink designs, the bag has an extra strap for her to put it around her shoulder when she is out adventuring.
PERSONAL HISTORY:

Micah estonia was born in italy on april 9th. As a baby when she was born she was very tiny, she had developed heart problems. This worried micah parents, rosalina estonia and raul estonia had become extremely protective of her because of these problems. As micah grew up her parents realized that their daughter was naturally timid they didn't like this because she would end up being an easy target for bullies. At the age of 6 micah had her first bully, he would torment her very day making fun of her. After days of this torment she started to believe all the things that he was saying her self esteem was falling. She didn't say a thing until a week passed she finally broke and told her parents everything that happen, of course her parents immediately moved her to another school. But i was no use were ever she was moved it seemed that bullies followed her. Despite all this torment that their daughter was receiving they were proud that she till remind kind hearted. As years went on her parents had finally had enough and sent her to a private school at the age of 12. At the age of 17 she graduated at the top of her class, she applied for a university in japan since it was the only school that would teach her what she needed for her career. It was a week later, she was called by the school saying that she had gotten accepted. Within a few days she had packed and was ready to go, her parents on the other hand were slightly worried about letting her go so far away. They didn't want her to go but they soon realized that their little girl was growing up. So with heavy hearts they said their goodbyes and walked her to the airport to see her off. Micah hopped that she would be able to make friends at the university she was going to, she was very nerves.
BACKPACK CONTINENTS:
XROS LOADER:
Loader
XROS DIGIMON

CORE DIGIMON: Shoutmon
NICKNAME:
Red
GENDER:
Male
ALIGNMENT:
Good
SKILLS/TALENT:
good fighter, sings very well, likes to make music
PERSONALITY:
Red as a very happy go lucky digimon, he is never afraid to say what's on his mind whether it be good or bad. He is shameless and headstrong always ready to take anyone on. He loves to pull pranks especially on his tamers bullies. Red loves to spend time with his tamer, he tries to raise her self esteem. He usually has a lot of energy and usually spend it by playing with his tamer either physically or with the puzzles that she loves so much. He doesn't really like the puzzles mostly because they frustrate him. Red loves to fight, he loves the adrenaline rush he gets when him and his tamer fight other digimon. Because of reds endless energy he always seems to get into mischief. Red always like to make new friends and he usually hope that they would eventually run into a possible comrade to join him and his general. Red is always excited no matter what they are doing, except when they are trying to figure out puzzles. Red always gives his all and if what they are doing is a challenge he dos not give up he keeps going till he concerns the obstacle. Red always helps his general thru hard times and tries to make her happy agin if she had a bad day by doing silly things.
BASIC EVOLUTION
APPEARANCE: Rookie

Shoutmon

TYPE:
mini dragon, small dragon
FAMILY:
nature spirits
ATTRIBUTES:
none unidentified
ATTACKS:
Fiery Fastball- conjures a fireball in his hands
Rock and roller- welds his mic as a weapon
Bellow blaster- uses his mic to amplify its energy into an screech like attack
SUPER EVOLUTION
APPEARANCE: Ultimate
Omnishoutmon
TYPE:
Dragon man
FAMILY:
Virus busters
ATTRIBUTE:
None, Unidentified
ATTACKS:

Flame cannon- turns the overflowing power of his friendship into firepower, firing from his chest creating a wall of fire
Victorize banking- pushes its position into the V on its head and shoots the V energy at opponent
Twin fire strike- chargers it courage into his fists making them burst into flames, can throw them or use them at close range.
Doom drill press- charges his fighting spirit into his feet, then uses them to kick or slash at enemies
Omin core fusion- Draws its power from its whole body, shapes it into omnimon arua and shoots it at opponent.
Second Partner
Partner Name:
LigeroGender:
MaleAlignment:
GoodSkills/Talents: Extremely sensitive nose, Excellent hearing, and fast and nimble Personality:

Ligero is very childish, he is, after all, a rookie. Just because he's childish however doesn't mean his stupid, Ligero knows when to be serious. He's very kind to everyone as long as they hadn't done anything to harm the army he is apart of. He sees the army as a huge family and will fight tooth and nail for them. Ligero isn't very forgiving, it depends on what you had done to him or his makeshift family in the past that will determine how he treats you now. It's surprising how long something so tiny could hold a grudge, he is not easy to get to forgive someone depending on what they had done. Ligero likes to cheer people up, he hates seeing others sad. He can be very clingy at times, but that's normal for a child, especially one that lost his parents at a young age and almost lost his older brother. Ligero loves adventure, often times he will wander off without anyone noticing other than his brother. He doesn't like to be left out or ignored and will try to get the attention back on him by acting childishly. Ligero doesnt like to fight, he will if he has to but he prefers to be the support his team and brother need.
Personal History
Ligero was born into the digital world surrounded by hate and discrimination. His mother and father had both been holders of the X-antibody, because of this they were forced to live on the outskirts of the village they called home. They were not allowed to enter the village because the Digimon there feared them, despite being raised around all this negativity Ligero grew happy with two loving parents. Sadly the happiness didn't last long, one day the villagers had decided that they didn't want the family there anymore, so they hired a mercenary. Ligero managed to escape, his parents, however, had sacrificed themselves to save their son. Ligero found himself alone, for days he had mourned the loss of his mother and father. It was hard for the puppy Digimon to survive by himself, he was often chased away by other Digimon who either feared or hated X-antibody holders. Even throughout this whole experience, he stayed positive, he knew that his mother and father wouldn't want him to be sad all the time. Things changed, however, while he was out looking for his next meal he had come across another X-antibody, a Dobermon X. The champion was injured, immediately the rookie had set to work healing him and after a few days of rest, the Champion was able to stand. During his time healing the bigger Digimon managed to know the little rookie better, the poor thing had no one left. So the champion did the only thing that was logical at the time, as thanks for healing him he took the Plotmon X under his wing as his little brother. Ligero was so happy that moment that he had cried tears of joy, he and Schutz have been inseparable since.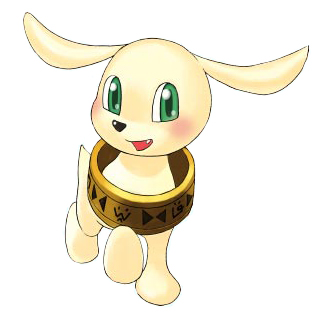 Species
: Plotmon X
Attribute
: Vaccine
Family/ies
: Nature Spirits, Virus Busters
Type
: Mammal
Fighting Style
: Attacks using long-range attacks, he's mostly the healer of the group
Abilities
Puppy Howling: lets out a high pitched howl, that turn into golden shockwaves that slam into opponents
Puppy Paw: Stands on back legs, puts his paws out and create a barrier. protects him and one other Digimon for 1 turn (1 Turn 2 post cooldown)
Healing Touch: Front paws glow a light green, he puts them on a teammate and heals them for 20% damage (3 post cooldown)
Happy Cheer: gets on his back paws and cheers in a cute fashion, this causes him to glow a faint gold color, that gold color is sent up and over to the teammate being cheered on, this cheer raises the teammates attack for two posts. (2 posts, 5 posts cooldown)
---


Third Partner
Partner Name
: Schutz
Gender
: Male
Alignment
: Good
Skills/Talents
: Stealthy, Plans ahead, especially in battles
Personality
:
Schutz is a very serious big brother, hes the no nonsense type of digimon and often takes things too seriously. Never the less Schutz tries his best to understand everyone around him and more importantly the digimon he works with in the army. Schutz unlike Red is very responsible, its because of this trait that when Micah has to go somewhere with out her device or digimon she puts Schutz in charge knowing that he would be able to keep everyone in line. Schutz at first glance may seem prickly, and angry all the time, but in reality he is one big softy, he normally doesn't resort to violence unless provoked or he has no other choice. Schutz is patient and takes his time teaching others skills, he reassures them when needed and lectures when it is called for, he can be a really effective teacher. Schutz has a very big weakness for baby digimon, he cant help himself and often treats them with the utter most care, especially when he plays with them. These traits are the reasons why Schutz is the second in command under Micahs army, right after Red, his skills and personality make him a valuable asset to the army.
Third Partner
Species
: Dobermon X
Attribute
: Virus
Family/ies
: Nightmare Soldiers
Type
: Demon Beast
Fighting Style
Schutz prefers to attack at close range, however, he does have one long range attack. Using his weight and power he will attack the enemy head-on and will only use the beam as a last resort.
Abilities
: [4 Abilities Max]
Grey Noise: A static like roar that assaults the opponent's ears (can cause the opponent to go deaf for one turn, 2 post cooldown)

Schwarz Strahl: Gathers dark energy into his mouth and shoots a black beam of energy at the enemy (one post cooldown)

Reaper Claw: Front claws are coated with inky darky energy and grow longer (1 Post cooldown)
---
Xros Fusion: Champion Level 1
Partners involved:
Shoutmon and Plotmon X Fusion (the skin is red)

Species:
Coatlmon
Attribute:
Vaccine, Free
Family/ies:
Jungle Troopers, Nature Spirits, Wind Guardians
Type:
Mythical Beast
Fighting Style:
With only one damage-dealing attack, coatlmon is much more comfortable with hanging back and supporting his teammates using his support skills.
Abilities: [4 Abilities Max]
Freeze Wave: wings glow a light blue color and Unleash a cold blizzard from his mouth (1 turn cooldown)
Toltecan Wind: His wings glow a neon green color and flaps, it causing powerful winds to blow from behind his team boosting their speed (lasts 2 turns, 3 turn cooldown)

Fossil Wave: Wings glow a light dirt color and unleash a sandstorm from his mouth at the enemy, this causes irritation on the enemy side (lasts 2 turns, 3 Turn cooldown, cause accuracy to lower on the opponent team)

Guardians Shield: Wings shine with a metallic glow, causing them to grow, he stands in front of a teammate and crosses his wings causing them to make a shield. (2 turn cooldown, can only be shield one teammate)
---


Partners involved:
Shoutmon and Dobermon X Fusion (the skin is red instead of blue)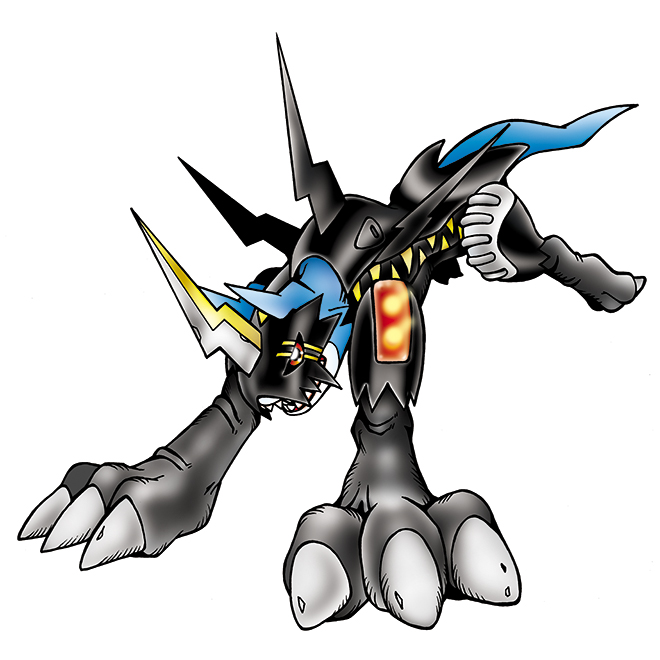 Species:
Lighdramon
Attribute:
Data, vaccine, Free
Family/
ies
:
Metal Empire, Nature Spirits

Type:
Beast
Fighting Style:
Up close fighter, only has a few attacks for long range
Abilities
Red Lightning: Shoots red electricity from the spikes on his back. (1 post cool down)

Lightning Blade:

The horn on his head hums with red electricity and grows, he uses it to slash at enemies (1 post cooldown)

Electric Bite:

Coats teeth with red electricity and bites opponent.(1 post cooldown)

Thunder Claw:

Coats its claws in electricity and strikes at the opponent( 1 post cooldown)