Post by Liver on Jul 17, 2020 18:39:39 GMT
Name
: Travis Hirihito
Alias
: Samurai-man
Age
: 17
Gender
: Male
Height
: 6.1
Weight
: 110 lb
Alignment
: Neutral
Birth Date
: 7/14/2003
Western Horoscope
: Cancer
Birth Place
: Kyoto
Skills/Talents
:
Backpack Contents
:
Bokken style training instrument
First aid kit
phone and headphones combo
Digivice
: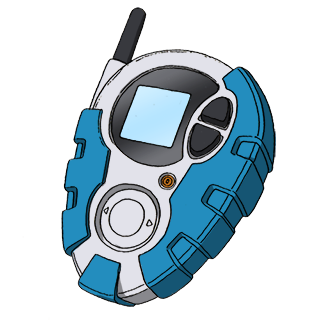 Personality
: Travis is very passionate about his training and abides by the samurai code. He is very driven to prove himself. He is prone to be highly intelligent and a quick learner, and can be surprisingly witty and even poetic. Travis takes his friendships very seriously as well as being willing to do anything to protect the people he thinks of as true warriors (even if they aren't a warrior. A warrior to him is anyone who sticks to their convictions and is willing to stand for what they think is right.) He is very interested in baking among other things, but will refuse this fact as it is considered to be a distraction from his martial arts training and sword progress. When he is sad he will not show it but he will take off his sunglasses which he never takes off normally to show respect. He also does this when things get serious, like when facing a strong opponent or in a dangerous situation or if it's very dark otherwise he will keep them on even inside. To him wearing them is a form of discipline and he is very disciplined because of his martial arts training. His can get heated and sometimes even a little mean in battles, but he is a good person. He hates the establishment and behaves like a punk most of the time. He is a good leader and will take care of his friends through tough love.
Appearance
: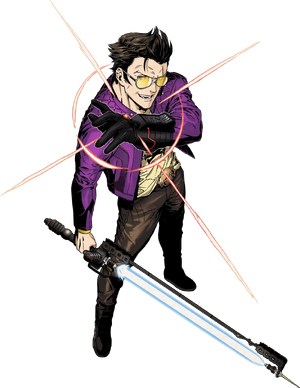 Traviis dresses like a cool punk most of the time and doesn't put much effort in his style because most things he wears look good on him. He always carries his sunglasses around and his hair is spiky and gelled to stand up. His eyes are blue.. He is 6'1 and has a slender build. He is often thought to be lanky but he is actually quite build. He often smiles or grins. He has a cool air about him.
FaceClaim
:
No More Heroes
• T
ravis Touchdown
• Liver
Personal History
: Travis was born in Japan. He is the son of an immigrant from the united states of America (his father) and a Japanese office worker (his mother). He is from Kyoto and is half Japanese and half American. This impacted him while growing up as he had to learn too very different cultures (one at home and one outside in school etc). However, he learned early in his life to focus on what he found important. When he was very young (11) he saw a dojo where a lot of martial arts and weapon fighting was practiced near his house (which was in a highrise building in Kyoto of Japan) and was fascinated. He approached the old master and after getting his parents permission began to practice the art of Kendo at the age of 11 years old. He didn't train to become famous or to compete, but because he liked the discipline and the ability to learn something unique to the country where he was born. Since he was young he dreamed of bringing the knowledge of Kendo to the united states of America (his father was from Texas originally but he moved permanently and if they returned it would be in Oregon because of the multicultural influence). He prefers Japanese culture to American culture because there is more respect and discipline but also things like anime and martial arts and the food is very tasty! He tries to practice English and Japanese equally and keep up with current affairs in both places as it is important to honor his roots (his master told him that.) At age 16 he started watching movies about the punk movement and he started dressing like that too because he felt like it was a good blending of American and Japanese culture but to also show that he can be disciplined and have a rebellious spirit as well. His father bought him his sunglasses at this age and he treasures them. Right now, Travis is working hard on his studies and training. He has a part time job at a flower shop on the weekends, but still has plenty of time. Travis hopes to open to his own dojo one day, though he doesn't know for sure if he wants to return to America or stay in Japan.
---
Digimon Name
: Sam (short for Sam-urai)
Default Form
: Kotemon
Gender
: Male
Alignment
: Neutral
Skills/Talents
: Very good at sword fighting
Inventory:
He shares with Travis
Personality
: Sam got his name from Travis as he didn't have one before. He is very laid back but follows in Travis's punkish attitudes and is interested in learning the history of the united states of America, but also Japan and the Digital world. He doesn't know what his name means, but it sounds cool so he doesn't mind. He doesn't mind most things and in general is a reserved and kind person. He can get heated in fights along with Travis but the two have a good bond that cannot easily be broken because Sam knows its important to keep values deep in his heart and keep his head clear no matter the situation or the enemy he is facing. He is very interested in pottery but never has the time to practice as training takes priority and he is very focused on his progress as he cares a lot and wants to protect Travis from the many dangers of the Digital world such as other Digimon or bad people.
Personal History
: Before meeting Travis he had no purpose but after meeting Travis he decided to train in the ways of the sword along with his partner. He is very excited but also very determined and wants to help Travis with their shared training.
DIGIMON'S INITIAL EVOLUTION LINE
---
FreshSpecies
: Metalkoromon
Appearance
:
Attribute
: Free
Family/ies
: Metal Empire
Type
: Machine
Fighting Style
: Honorable
Abilities
: [1 Ability Max]
Jamming Powder: Releases iron grains to cause temporary disorder in the opponent's AI, then flees while the opponent is confused.
Digivolves To
: Kapurimon
---
In-TrainingSpecies
: Kapurimon
Appearance
: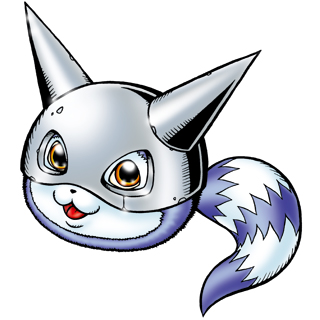 Attribute
: Free
Family/ies
: Metal Empire
Type
: Lesser
Fighting Style
: Honorable
Abilities
: [2 Abilities Max]
Howling Blow::Generates a resonance between its two horns, creating a sound wave that will annoy all Digimon around him for a bit. It's very high pitched
Frothy Spit: Spits acid foam at an enemy.
Digivolves From
: Metalkoromon
Digivolves To
:Kotemon
---
RookieSpecies
: Kotemon
Appearance
: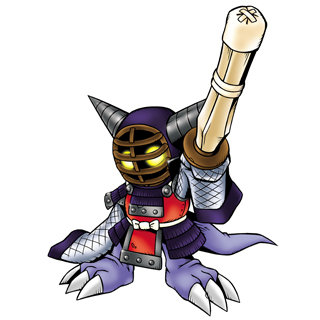 Attribute
: Data
Family/ies
: Metal Empire
Type
: Reptile
Fighting Style
: Honorable
Abilities
: [4 Abilities Max]
Hothead: Headbutts the enemy with a flaming mask, or a flaming bamboo sword.
Thunder Kote: Charges his fist with electrical current and punches the enemy.
Lightning Arrow: Pierces with an electric shock.
Digivolves From
: Kapurimon
Digivolves To
: Kyukimon
---
ChampionSpecies
:
Appearance
:
Attribute
:
Family/ies
:
Type
:
Fighting Style
:
Abilities
: [6 Abilities Max]
Digivolves From
:
Digivolves To
:
---
UltimateSpecies
:
Appearance
:
Attribute
:
Family/ies
:
Type
:
Fighting Style
:
Abilities
: [7 Abilities Max]
Digivolves From
:
Digivolves To
:
---
MegaSpecies
:
Appearance
:
Attribute
:
Family/ies
:
Type
:
Fighting Style
:
Abilities
: [9 Abilities Max]
Digivolves From
:
Digivolves To
:
---
Biomerge
/
Burst ModeSpecies
:
Appearance
:
Attribute
:
Family/ies
:
Type
:
Fighting Style
:
Abilities
: [10 Abilities Max]
Digivolves From
: