Post by yuuki on Mar 1, 2021 16:18:09 GMT
For old profile, go here

---
Up until now, I still have no idea if... I have done something right.
-Itou Yuuki-

---
Name: Itou Yuuki
Age: 19
Birthday: 21st September
Birthplace: Nerima, Tokyo, Japan
Bloodtype: A
Height: 180 cm
Weight: 72 kg
Class: Partnered Human (Partnered to Hikaru the Dorumon)
Alignment: Veering into Neutral Good
Talents:
Memorizing narratives
Skills:
Judo
Swimming
DIY Craft
English
Weakness:
Linguistic, still trying to remove his accent.
Crest:
Faith
Digivice: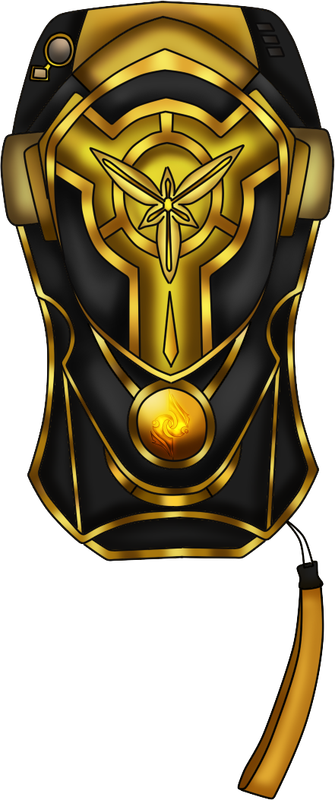 ---
PERSONALITY
---
What would be... a good personality for a diplomat-to-be? Someone with a strong logic perhaps? Or way to maneuver through intricacy of hidden meanings of words and whatnot? Well, he can do that, but generally, Yuuki isn't quite well known for those qualities outside his job. He's generally... the straight man of the group where he would retort to every single thing that he feels he should retort to at mach speed. Probably it was no thanks to his partner being so easygoing.
On first glance, Yuuki is usually calm, analytic, and tend to prioritizes diplomacy over violence. Indeed, in his mind, if everything can be solved with diplomacy as equal, then that's the most favorable. If he can settle everything without bloodshed and good compromises then so be it... However, if pacifism fail, then usually force will talk. When cornered, he's not kind that will take loss idly if he know he still have a chance to win. If he have chance to win, greater than his opponent, then he will try to increase that chance as best as possible to minimize damage on both side.
Yuuki commented that people who he's fond of are those who acts with their head and heart in sync He likes those who understood the weight of their action. Meanwhile he hates the reverse, so much that he would lose his cool against such people. On that topic, he hates dictatorship. That's why he always tries his best to not onesidedly demolish competition, but to gain a compromise and great relationship.
Speaking of which, it's a secret but he have a... rather childish side to him that loves over the top action.
---
APPEARANCE
---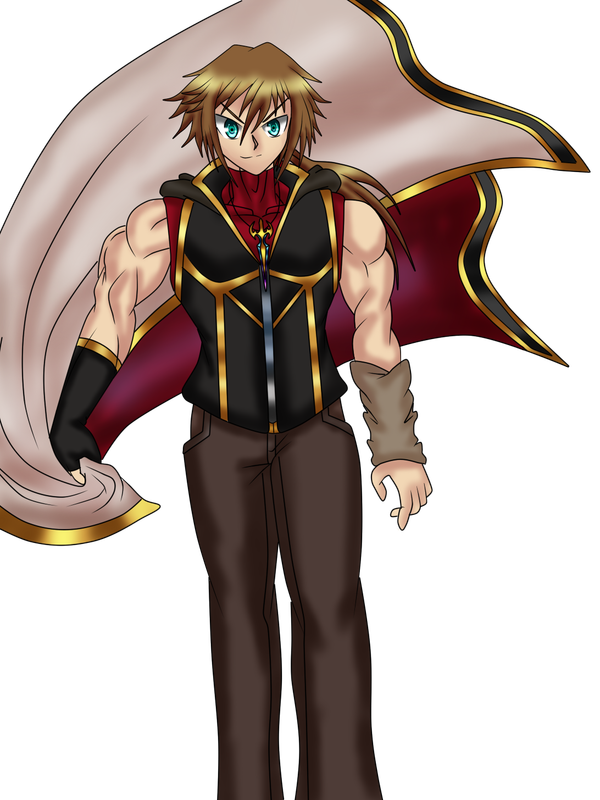 A dark brown haired young man with lithe-muscular build. He's generally dressed in sleeveless turtleneck, parka and long trousers. His defining feature is his eyes which is in shade of marine blue. However, since a certain day, he disguised himself by changing his hair color black and wear blue contact lens. He also changed his hairstyle some. He wears black on both jacket and parka. Shoes? No preferences really. He goes for what's the most suitable.
---
HISTORY
---
He was born in this world as a pretty normal boy of a pretty normal family. As far as he was concerned, his life wasn't anything too noteworthy. His father is an archaeologist and his mother is a gift shop owner. He have an older sister and a younger brother. In his childhood he used to lead group consisting of five other kids. At some point he lose his hotheadness and gusto after causing his sister to get hurt after protecting him from an older boy. Since then he grew rather cynical and hates tyrants and bullies alike.
He entered Digital World when he was fourteen. Unlike now, that time was both the worst and the best. He make friends, he creates memories... btu at the same time he have been in various different death related situations. He was foolish, and he seeks power so that his partner won't die anymore. Now it has been five or so years since then.
He have lost his memories about Digital World two years ago, and yet to fully obtain it back.
However, if he have to describe something about... what the takeaway part is that he felt Digital World is always calling him, and that he need to give something back to it for all the experience he have been given. So in order to do that he created an organization, built a city around it, and creates different way of seeing things other than "survival of the fittest" that seem to be very prominent in the north.
But with that responsibility came the crushing feeling of misstep.
At first it was small, just a little bit of an ordeal... but day by day, the whisper grows stronger and stronger, until it becomes something... like a curse he guess. What sort of curse? The fact part of him wanted to be together with Hikaru, spending his time in both real world and digital world without worrying about breaking some secrets or turn himself into some class A danger...
Yet, it his vow was to uphold a status quo... A status quo that lead to him growing more and more impatient, and causes him to lose faith in his own self. In other words, he stagnated. This change caused him to enter a new arc of his life.