Post by koutarou on Mar 25, 2021 9:21:16 GMT
---
"Tell me... should we even uphold honors when none of our enemies would? Are we, the side of good, are always forced to play nice while they could turn world upside down from their own selfishness? Why can't we fight fire with fire, especially against those kind of people? Why? Where is the justice in this world if we can't even right what's wrong!?"
-Aisaka Koutarou-
---
Name: Aisaka Koutarou
Age:18
Birthday: 23rd February
Birthplace: Nerima, Tokyo
Blood Type: B
Height: 165 cm
Weight: 52 kg
Class: Partnered Human (partnered to Agito the Hawkmon)
Alignment: Chaotic Neutral
Skills:
Animal knowledge
First aid
Taking notes at fast speed
Weakness:
Lot of foot on mouth situation if angered
Crest: Honor
Digivice: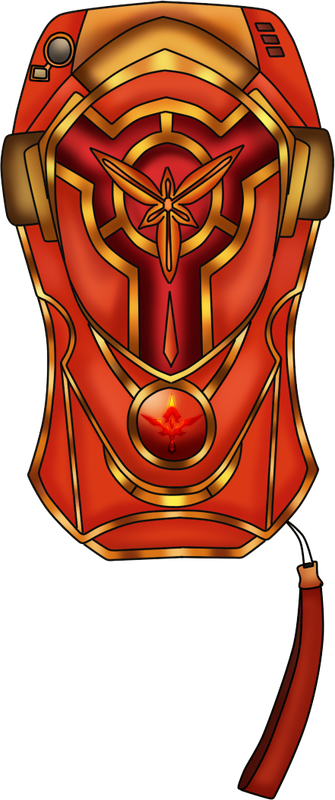 ---
PERSONALITY
---
Koutarou, thanks to his upbringing, is normally a well spoken young man who knows his decorum. He could gauge what adults wanted from him, and pretty much appears as an upstanding young man from higher societal class. He describes this behavior as 'nauseating expected socializing behavior'... mainly because sometimes people only says nice things because they have something they want to get. Those who heard such frankness from him probably will gawk...
That's right, Koutarou feels that he himself is kind of a messed up person. While not entirely misantrhopic, he definitely have traits of one... specifically, directed more to adults, especially ones with silver tongue. He find frankness refreshing, and... that would make people think that he would normally prefer to interact with people younger than him... but he answer that isn't necessarily so. He find childishness to be annoying too. In short, he likes it better if someone is frank with him. This was the reason why although he was like oil and water with Karin, they're still friends. They both prefers honesty. Koutarou prefer Digital World to Real World because Digital World tend to veer closer to meritocracy. He could be more open about his more honest, abrasive side because he's not quite part of the society.
it doesn't mean that he enjoys being jerk for the sake of being jerk however. Behind his abrasiveness, Koutarou is still a logical person who really just want to be himself. To those who he respects and cares for would find a more softer side of the otherwise twisted young man. Those who he trusts to not shy away from him will see the softer side of him: animal loving guy who really just want less complications for mutual prosperity. He really just want the best for people who are less fortunate, or just his friends in general.
Pity that sort of nature is often dashed by his unbridled bad mouth.
As a side note, Koutarou said that he can lie as naturally as he breathe... to certain extent.
---
APPEARANCE
---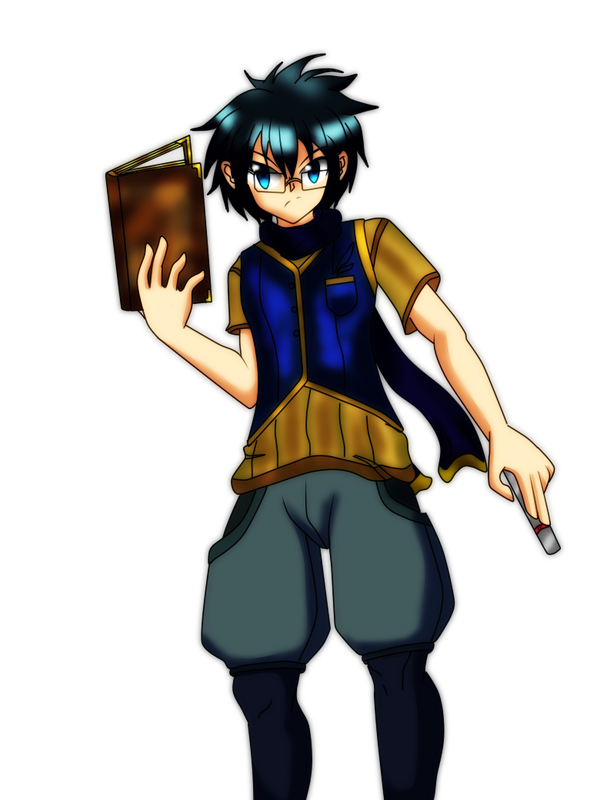 Koutarou is a relatively moderate height young man (slightly short if that what you wanted to say). He's often quite well dressed, preferring two layered clothes, generally with the second layer being a vest. Wherever he goes however, he usually found with short pants. He admitted that he prefers it over long because he never could get used to feeling of his pants going over ten centimeters under his knees. It's just matter of preference. When asked what about cold, he would answer "then I would wear multiple layer of socks". Strangely he have none of this problem when wearing uniform or formal suit No one really understand where is the logic, but that's his choice.
---
BACKGROUND
---
Koutarou was born to... two eccentric parents. Both are vets who worked at the zoo. Two of them apparently fallen in love after heated discussion and passionate talks about their love toward animals. Naturally, Koutarou who raised in such household also grew to be an animal lover. Ever since he was young, he really wanted to be vet just like his parents. However, his paternal grandfather feels such eccentries are unbecoming. Perhaps because he was an old fashioned man. As Koutarou's parents often away and come home late at night there were times where he had to stay with his grandparents who lived nearby. During this time, his grandfather would drill to the young boy his view, which... needless to say, was quite elitist. While Koutarou loathed this backward view now, unfortunatley he got quite indoctrinated to it. He also respected his grandfather, so he could never said no to it.
Koutarou's parents however felt differently: They felt Koutarou must not think of himself better than the rest, something that unfortunately doesn't quite reach his heart until his late teens. Kotarou's formative years were... filled with a lot of unfortunate incident where he would mistakenly believes that he was superior. It also involves quite a lot of tossing his weight around figuratively... until one boy literally tossed "I don't care" card while judo slamming him on the ground after he egged him a bit too much... "tossed his weight literally", heh
That was his first meeting with Yuuki.
It's funny how the first meeting that happened like a storm and couldn't be worse than that instead turns into unlikely friendship between the two. Now, they're actually could be said as best friends. Koutarou indeed was indignant, but the older boy didn't cared the slightest. This straightforwardness makes Koutarou questions... Why could one be so sure of themselves with no power backing them? Aren't they afraid of social retribution? Even as his friends increased, he would still be tormented by this clashing view of his grandfather's value versus what he learned with his group of friends. That was until one day, his friend Ryouta fell into poverty.
His grandfather always said "our wealth is status of hard work, those who doesn't work hard deserve to be poor"
But what of his friend, Ryouta, whose father got tricked and instead got poor even though he worked hard? When he asked his grandfather, he answered "that's naivety, and those who are naive deserves to starve".
It was the point where he rebelled and never stepped his foot on his grandfather's house anymore. From that point on, he feels most adults are too enslaved in this thing called "societal status". He lies and tricks them to his own convenience. Perhaps this is his superiority complex manifested in different way, but he admitted he have this two sides since then.
An abrasive Koutarou that loathes anything pertaining to inequality
and the Koutarou who lies while being part of "upper rank society"
He mellowed some when he came to Digital World and found his partner. At first he sees it no use to interact with people if they're only here to butter him up... but Digimons are quite different... and that's when he noticed Digital World often works with different mindset compared to human world. There's different sort of prejudice here, but regardless... it was mind opening to him. It's true that regardless if the world is beautiful, but the "player" is ugly and toxic it would be toxic too... but so far he probably only seen things one way. He should have seen things better, or so he thought. He began showing more of his true self, more of his actual feelings and tried to change his abrasive ways...
.
....Well at least until Shibuya Train Terminal hostage incident happened, and that pretty much tossed all his feeling to the ground. He once again felt as if he faced with the worst definition of person he hates most: those kind of people who screws other just to further their ambition. Ironically this caused him to stagnate, for once again refused to see things both way... and instead harbored deep interest of fighting fire with fire. It also strained his relationship with his partner, Agito, slightly.