Post by koharu on Mar 31, 2021 4:57:00 GMT
---
Being told that... "you're not cut out of this", "you're way too young", "that's too naive and idealistic" from people you really respected and wish they supported you... honestly really really hurts. I might be smiling, I might have laughed it off, but even then it does feel hurt you know... I know that... I know that a lot of people still supported me, but... I guess there are part of me that wanted recognition... because in my entire life, I...
-Nakano Koharu-
---
Name: Nakano Koharu
Age: 18
Birthday: 18th October
BIrthplace: Nerima, Tokyo, Japan
Bloodtype:O
Height: 169 cm
Weight: 55 kg
Class: Partnered Human
Alignment: Chaotic Funny
Talents:
Drawing and painting
Sculpting and Modelling
Skill:
Marksmanship (Kinda semi FPS-focused Vtuber)
Fluent level of JSL
First aid
Manzai routine, pretty much natural at it
Weakness:
Might be very pessimistic at times
Crest:
Determination
Digivice: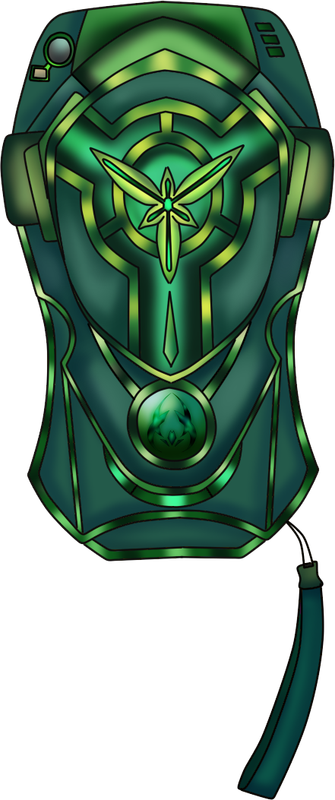 ---
PERSONALITY
---
Koharu is a joker. She calls herself a sun that brightened your day, while most would have said that she's eccentric or half annoying. But at least she knows how to be funny and teasing. While most of her friends are either serious, or moody, or wild card, she's content being that stable one who's.... not quite stable? It doesn't mean she's crazy. She's just spontaenous and often clowns around. It's her signature!
A blooming businesswoman, she runs inn both in Snowflake and in Ys, both called "Scene of Seasons". They're modern takes on ryokan with hot bath. She took it upon herself to create the most relaxing atmosphere she could make, slightly to point of overworking. However, she admitted that she enjoyed both the profit and the satisfaction of the customers who came, so all is good! Also, if you considering her something of a traditionalist... she's not. She's kind of a rebel
However, under all that side is a girl who was abandoned by two people who she thought was her parents just because she wasn't cut out to be as good as they wanted her to be. Being abandoned, not even cared by her parental figure made her yearn for parental figure. Although she hides it with the idea that she's a very well an independent young woman, she's actually far more fragile than that.
Koharu's lack of parental figure often means she tends to overlap the image of her parents with most adult she respects, like her friends' parents, her teachers... This feeling doubled ever since she left house of her aunt and uncle with her sister, with a family friend as a guarantor of their life. Unfortunately this side of her basically means she takes their disapproval worse than most people.
---
APPEARANCE
---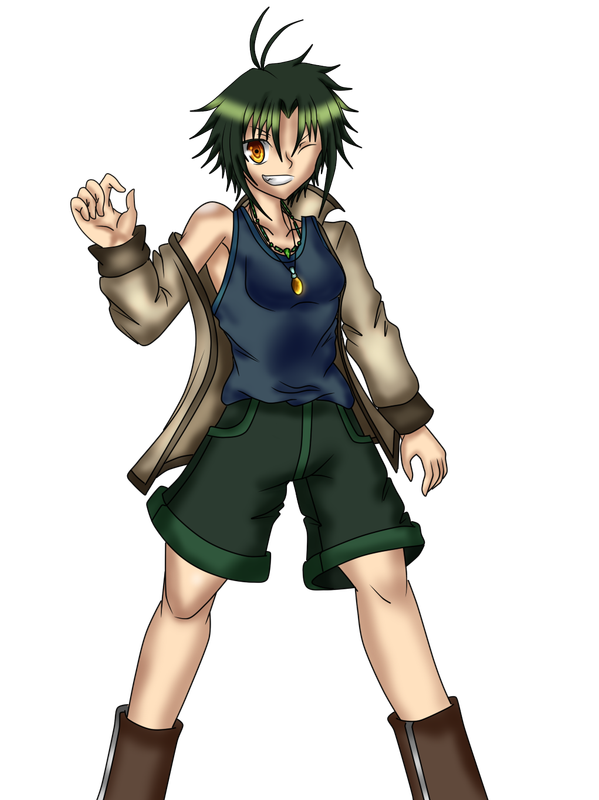 Koharu is an average height asian girl with slightly green tinted hair. This hair is cut short, generally with two ahoge sticking out from the top of her head. She generally presented herself as rather tomboyish, the best that way in her opinion. She loves just being herself. However, when presenting herself as the proprietress of her inn, she wears an elegant kimono, To showcase more of her younger age, she generally wears tomesode, but ones that are designed to showcase more elegance than youthfulness, hence looked more simple She appears more neater in this looks too compared her more... wild and "I don't quite care how I looked" when she wears her usual wear.
---
BACKGROUND
---
Koharu and her sister was born to a struggling worker and his wife, who unfortunately had to go day to day in unflattering ways. As of how unflattering she have no idea... but they was forced to leave two of their children to a family relative. She have no idea what's their relationship is beside... one of these two are her blood related uncle or aunt. These two weren't blessed with child and had to adopt these two. However, these two uncle and aunts unfortunately, was very fame hungry. While wealth wise they're blessed, they wanted prestige of being able to boast about their children.
...and so? Honestly, Koharu was talented in drawing, but that talent... falls short. She's talented but she's by no means genius. Even when she put effort to it, there are some things that she couldn't grasp, which led to her often lost in her composition. This however means her uncle and aunt no longer interested in Koharu. They barely paid her any attention. Not even a word of acknowledge is given, and even if it is, it's usually snide remarks doubling as "a sermon" for her sister to not become "a normal person" like her, causing the two sisters' relationship to be quite bitter until some time.
This caused her to pretty much love spending more time in her freidns' home, in where she could, in her frank words "leech off their happiness". She feels more at home than in her home. The parents are all so kind, and treated her just like their own kids... Well, that was the story of her family hopping days.
...There was quite legal battle going on afterward, and it ended up with Koharu-- finally free from that house. She decided to live together with her sister after they make up and noticed how much fault those parents caused them. Howwever, as Koharu reached 18 years old, she started to have thoughts that she doesn't want to continue to higher education and instead apprenticing under a ryokan to understand better how managing Ryokan works. Her ideal is oen day she could make one herself....
However, unfortunately, being admonished by her teachers, and rejected by various inns she tried to get in cause her to... be unsure of her ability. On top of it, her backup plan to study at a hospitality vocational school dashed by being rejected... she's at a great loss of what to do. Having spent quite a lot of money... she... decided that perhaps while biding her time, she will become a Vtuber. But even then, she's unsure if this is the kind of life that she wanted to do. And thus, she stagnated.