Post by Bonetrousled? on Aug 21, 2017 22:35:00 GMT
BITS: A GUIDE OF THE CURRENCY OF DFRP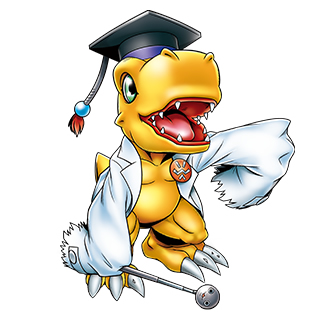 Here on Digimon Forum Roleplay, a form of economy still exists—in this case, it takes the shape of various shops and trade outlets located on different boards within the forum. Naturally, we also use a source of currency here: that currency happens to be
Bits
! Every account has a recording of how many Bits that account's character has, located at the side bar on your account profile.
HOW TO USE BITS

Our site store, known as the Bit Store or Terminus Mall, can be found <
here
> This is a fully-automated system that allows for creation, purchase, and exchange of on-site items. In addition to the link provided, there are links to the shop on every page. One of these links is on our site's sidebar, and one of them is in the bottom left corner of every page. The shop can be accessed through the middle button on this tab, as pictured here:

If you're a mobile user, please note that the shop can only be accessed through Desktop View! This is a limitation of all Proboards plugins, so be aware of it.

Purchasing items with this plugin is quite easy. Simply open up the site store, pick the quantity of an item that you want, and hit Add to Cart. Do this for all of the items you would like, then go to your basket for a confirmation. It's exactly like using Amazon except for the part where you have to spend your hard-earned money. After this, the items are all yours. Every item you've purchased can be found on your profile, whether you want to check which ones you currently own or just to admire their icons.
If you no longer want to keep an item, simply click on its icon and hit the "refund" option. This will give the item back to the store at a 50% discount. Please be aware that some items cannot be refunded in this manner; alternate Digivolutions, extra moves, and mode changes are innate to your Digimon after purchase, so make sure you know what you want before buying and using it!
If selling isn't your thing, you can always trade instead. To do this, click on another member's profile, then hit the button labelled Gift/Trade. A window will pop up showing items from both of your profiles. If a gift, simply click the item you wish to give them. If a trade, click an item of theirs to request it in return. If you wish to see your current gifts and trades, click on the rightmost button of the tab pictured above.

Finally, here is a small tour of what items are available in the shop.
Digimon Upgrades contains modifications for your Digimon, increasing the amount of attacks that they can use and broadening the range of forms that they can take. All items in this category are non-tradeable and non-refundable, so please be careful before buying.


Equipment and Gadgets are miscellaneous items meant to make a character's life easier. Some of these are Digivice modifications, some of these are exploration tools, and some of them even help humans protect and defend themselves in the Digital World.


Cards are a system of items that allow you to modify your Digimon on the fly, allowing you to use brand-new attacks, change their form, and even alter the environment around them. To use cards one must purchase the D-Arc Digivice type, which is also sold under this section. For more explanation on cards, see the post below.


Vehicles are customizable modes of transportation that help navigate the Digital World without relying on Trailmon stations or riding your own Digimon. Upgrades for these vehicles allow them to traverse various environments, be conveniently taken between worlds, and even utilized in combat.


Mercenaries are NPC Digimon that you can recruit to serve as helping hands, whether extra muscle, utilitarian roles, or just friends along the way. While not as strong as a player Digimon of their level, they are still very useful. For more explanation on mercenaries, see the post below.


Team Content is upgrades for teams that characters can form in the Digital World. For information on how teams work, check the link here! Only the leader of the team needs to purchase these upgrades, so while somewhat pricey they service far more characters than one.

HOW TO EARN BITS

Naturally, one may be thinking to themselves at this point: "How do I actually
earn
any cash here?!" Aside from the 1,000 Bits incentive given to you prior to the start of your roleplaying adventures, you are given multiple paths to take on the path to financial success.
Ways to make a few Bits include...

Starting Out - When your character is created and approved by Staff, you will be given a cool 2,000 Bits—consider it a "thanks for playing" gift, from us! (Should you not receive your 2,000 Bits upon acceptance, notify a Staff Member—they will remedy the problem.)


Posting - Posting is the most important part of the site, after all, and therefore should be rewarded as such. For each post you make in a thread, you are given 100 bits. If this post is the thread starter you get 150 instead.


Finishing Threads - There's nothing that feels better than a properly completed thread, and we'd like to make it all the sweeter by giving you a proper reward for your hard work and effort. Upon completion, please link your threads here! Threads are now graded by how many times an individual has posted. 1-10 posts nets you 500 bits, 11-20 nets you 1000, 21-30 nets you 1500, etc.

99% of the threads on the site qualify for this, but a few do not. Firstly, solo threads do not count for this bonus. Secondly, threads already paired with a large monetary reward do not count due to the overlap. This includes missions, jobs, and MPCs.


Missions — A very lucrative, albeit somewhat dangerous, means of getting money. Missions will normally have a reward doled out to Members in the form of Bits: the harder the Mission, the more money will usually be shelled out. Once a Mission has been successfully completed, a trusted Staff Member will administer the rewarded Bits to each participant's profiles; divvied out amongst members based on how many participants there were. The Mission Creator will receive 20% of the reward handed to the participants. For more information on missions, check here,


Random Encounters — A less conventional method, certain Non-Player Character Digimon will reward the player who conquered it a small portion of Bits upon its defeat. This reward may be weighed against an extra move or a large amount of posts, so make sure you pick what you're prefer to get. For more information on fights with NPCs, check here.


Jobs — The Digital World is always full of things to do, with jobs both mundane and fantastic all available for those looking for something to do. Some jobs are requested by the denizens of an area and can be completed for a quick buck, 500 words of writing for 1500 bits. Other jobs are developed and curated by members looking to show off their character's unique talents. At 2000 words for 7500 bits, these can be very lucrative threads. They are also great ways of meeting new people! For more information on jobs and career threads, check here.


Monthly Roleplaying Challenges — Informally known as MPCs, there are two "scenarios" posted up each month that you may reply to in the form of a thread in the MPC board. So long as you follow the idea of the scenario and reach the minimum of 1000 words, you can choose a reward of either 5000 Bits or posts proportional to your level. Three new challenges are available each month. For more information on MPCs, check here.


Artwork and Graphics — Earning Bits isn't exclusively restricted to In-Character work! Those who have a knack for art, traditional or computerized, can put their skills to work for them. Should you happen to strike a deal with them, any artist getting paid to do the work, or "commission", requested of them can ask a trusted Staff Member to transfer the appropriate Bits.


Contests and Competitions — On occasion, Staff Members will host competitions and contests that offer quite a hefty sum of Bits as a reward. Usually, these will vary: from art contests to writing events; those who have the skills to pay the bills may walk home with pockets bursting with coin!


Tournaments — Additionally, the occasional Tournament may pop up every month or so for those hungry for fame as well as riches. Winners are hand-picked by Staff based a mix of skillful roleplaying and their aptitude in a brawl — so even those who don't entirely have the "beef" to pick with the big dogs of the forum can still walk home with bragging rights and a full wallet!


Donations and Bit Transfers — Finally, an easy way to get Bits is simply to transfer them. This is done similarly to trading items. Click on another member's profile, click the Donate button, and type in the number of Bits you'd wish to give them. This can be done to brighten up a friend's day or to exchange money between your own profiles. In order to accept these given Bits, check the leftmost icon on the shop tab. This will be where any of your character's incoming donations can be received.

Remember! Characters, under any circumstances, are not to spend any money they do not own, nor generate money from thin air in an attempt to purchase items. You're not ultra-rich: please, don't assume or imply you are—because it's unfair to other members, and it's disrespectful to the currency system as it is.
[If you have any questions or need anything clarified, feel free to ask a staff member. :3]