Post by rosaria on Apr 24, 2020 23:56:50 GMT
A day Rosaria thought would never come, finally did. "What, father I refuse, I'm not marrying a stranger!" Rosaria said talking towards her father, but all he did was sit down looking towards his child. "It's already been done, once you turn eighteen it's set, it took me many years finding this person, whose, powerful, smart, and has the background, truth is he could match me in every possible way." She would look at him walking away. "I refuse." He laughed, making Rosaria stop dead in her tracks. "That's something you cannot do, we both know running away isn't Alanis style." She looks at him with a sharp gaze which made him happy oddly enough.
"Then I'll get him to call it off." He leans back in his chair. "Also impossible I chose a man who will get anything he wishes, destroying people without any concern, never stops gaining strength so nobody will overcome him, looking for the best, now he's just wishing to claim that in his future wife. We consume energy, consume happiness, we consume the love, we absorb the sadness why is that you think? It's simple because everyone wishes to reach perfection, many just give up, and this man and myself even you haven't, we are the special few that don't, it took me a long time finding this type of person who will consume everything life has to offer."
Rosaria was ready, true words alone, couldn't describe her beauty, wearing this gold dress, and white, fabric robe over.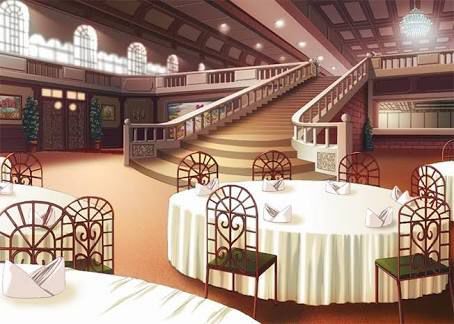 As she entered Rosaria wished to be here first, but there he stood after both doors were opened for her. "Miss Alanis, but maybe I should be more formal Rosaria well whatever I call you it's a pleasure to finally meet you, your beauty doesn't fail expectations you may call me Ryūto." He held her hand kissing it. Rosaria knew from one gaze, that he's truly someone that embodied her father's ideals, maybe even more. That white hair, them silver eye's he felt mythical, others eye's even fell on them, giving the background of the wealthy restaurant and them both. He was wearing a black suit, and tie.