Post by Katherine Jasso on Sept 27, 2018 17:37:34 GMT
The Siesamon immediately recovered mid-air from Jazz's brutal tackle, which took Katherine completely by surprise. The endurance on these digimons was incredible, he had managed to withstand an attack that took out Icemon back at Rococo Village completely, wiping him out of the map. The girl frowned, realizing they were fighting really powerful enemies. Just upon falling, Gongkoru began to run at full throttle not against Jazz, but against Kazuya, who was now heading to the inn building.
–Jazz! Stop him!
–Katherine yelled, getting off the moose, who moved forward to have the battle away from her partner.
H O R N B L A D E
With a prompt movement of her head, a slash of energy was released, like her horns had pierced the air around her, traveling straight against Gongkoru and hitting him laterally, sending him back. These attacks seemed to be having an effect on him, but he still wouldn't back down. Was there really a way of bringing them back without killing them? –
Jazz, we need to neutralize them somehow, but we should avoid killing them.
–Katherine addressed her partner, yelling since they were already at some distance.
-I know, I just don't know…
-Gongkoru sprinted towards Jazz this time, luckily, having forgotten about the running Kazuya who had already reached the inn. The Siessamon slashed Jazz with his claws, making her back down.
-…How much energy these guys have.
–The beast kept attacking Jazz with its claws, while the moose tried to dodge the attacks as well as she could.
–Get away from me!
–The moose yelled, a burst of wind sending Gongkoru back, creating some distance between the two. Slowly, Jazz seemed to be gaining more control of the wind. Which, of course, was her main tool. Gongkoru started charging a tackle, electricity surrounding his whole body. How could they stop these two without wounding them of death?
A glow of light, coming from their right side, caught both of Katherine and Jazz's attention.
–R-Royland?
–The Moosemon muttered. The blue light had covered Roy's body completely. Was that some kind of technique thrown by Honozaru? Katherine wondered. No, she then realized what was going on, Kazuya had run into the inn to look for the digimental, and apparently, he had found it.
-Armor… evolution?
–The brunette asked, shocked. After the light faded, a marvelous white armored lion had appeared in front of Kazuya. Just like Royland, it had yellow, bright eyes and a beautiful white pelt. He now was a four-legged creature, with much more abundant fur around his neck and two tails. He seemed stronger, fiercer and braver than Roy, if that was possible.
-Sir… Royland.
–Katherine muttered. Both the girl and the moose were shocked at the sight. Armor evolution was truly amazing. The battle was real now, now more than ever. Jazz smirked, slightly
. –If you're giving it your all, I'm not going to hold back either, Gallant Warrior.
–The Moosemon acquired a fighting stance, prepared to slam against Siesamon again.
–I guess it will be Wind Vs Electricity, Gongkoru.
–She stated.
Honozaru didn't react at all at Royland's evolution process, maybe because, being a brainwashed digimon inside an illusion, he couldn't really understand what was going on. The fox cloned herself again, spreading around the whole field, just like the first time she faced Royland. Except this time, they were around twice as much Reppamons than the first time. They all started running towards Royland, ready to slash him with their claws and tails. It was easy to notice that Honozaru had gotten stronger since the first time they fought, hours ago. Her attacks seemed more relentless and tougher.
---
Jaenryu who was now a ball of fire carrying both Akane and Kiriha arrived at the inn. The fireball vanished on the second floor, right in front of the shiny green light, Akane and Kiriha landing on the rotten wooden floor. The place was truly burnt out, completely destroyed. The floor was even bigger than it looked like from the outside, it was a huge, abandoned area, with lots of spaces to run. It was amazing it was still standing. Everything seemed old, rotten, about to crumble. In front of the siblings, a green colored gem was located, on top of a wooden pedestal.
–That's got to be it… that's the gem.
–Jaenryu said, shocked. It was true, it was a gem causing all of this. From the back end of the inn, behind the gem, a round shaped figure appeared.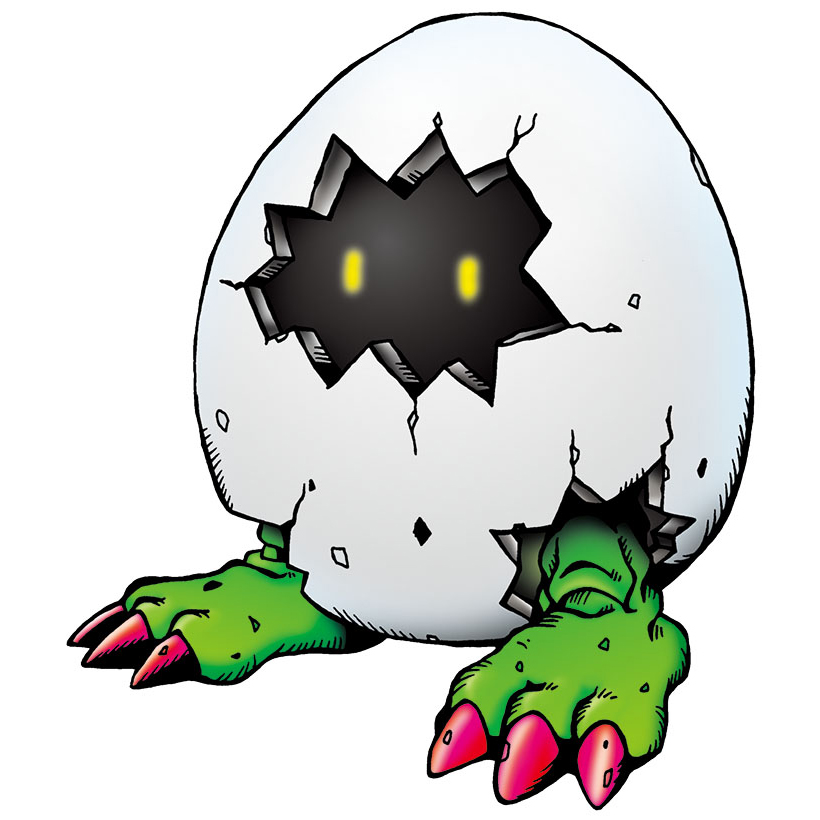 -Void… the Digitamamon.
–The dragon spirit said.
-I'm surprised you have actually managed to get this far.
–Void said in a flat tone.
–I was expecting all of you to die during the first days.
–He continued.
–Even so, you have managed to withstand over a week of my techniques.-Why did you do this? I don't get it.
–Akane asked, clenching her teeth.
-Oh, Akane.
–Void replied, addressing the fox.
–The last time I saw you, you were nothing but an egg.-The last… time?
–She asked.
-Yes. Don't you know already? I lived inside this forest, over 300 hundred years ago. When the Wind Warrior was still around.
–The egg explained.
–That, until the fire came, not long after she left.-Just as we thought…
-Jaenryu said.
–Did you start the fire that destroyed this place?-Me? Of course not.
–He made a brief pause. Inside the crack, an angry face could be seen.
-This was all… your fault, it was all the Wind Warrior's fault!
–Void shouted, a bitter tone on his voice. Kiriha and Akane, kept looking at their surroundings, prepared for any kind of enemy to appear.
–Oh, don't worry.
–Digitamamon said, recovering his calmed voice tone.
–The rest of the brainwashed digimon inside the forest had been put to sleep. I took their energy and gave it to Gongkoru, Honozaru and... Well, you'll see in a second.
–He explained.
-So your friends are going to have a hard time beating your siblings.
-How could you!?
–Kiriha yelled.
–How can you use the digimon of this forest as if they were puppets!? messing with their heads, taking their energy!
–A very angered Kiriha stared straight at Void.
-Oh, Kiriha…
-Void turned his attention to the black wolf. –
How is Renjiro?
–He asked. A treacherous, evil smile could be seen inside his crack.
-YOU BASTARD!
–Kiriha yelled, running straight against the egg. A layer of dark, thick smoke covered the area around Kiriha and Void, making them invisible to the sight.
-KIRIHA!
–Akane yelled, losing sight of his brother.
–I need to get in there!
–The fox started running towards the cloud of black smoke until a figure appeared right in front of her.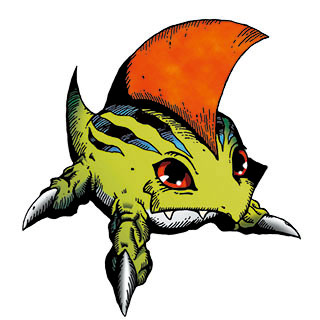 -Mr Modo…
-Jaenryu said, right behind Akane. A glow of green light started coming out of the frog's body. He changed his form to a blue, huge long serpent, whose head popped out of the inn's roof.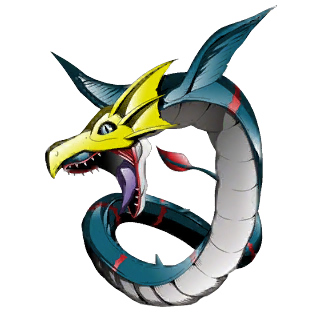 –Seadramon... -Jaenryu muttered, looking at the huge beast. -If we want to get to Kiriha, we're going to have to fight this thing first. –The dragon spirit stated.
-Let's do this, then.
-Akane said, letting go a yawn. Seadramon roared angrily.